Every week I run into a few articles that I feel are especially valuable, so each Monday I plan to share some of the best with you, my readers. I hope you find them helpful.
This week's favorites include a real estate investing book review, a bill of rights for medical residents, the effect of Covid-19 on the stock market, is work life balance a fantasy or a reality, and how to prove your ability (or lack of ability) to time the market.
Happy reading!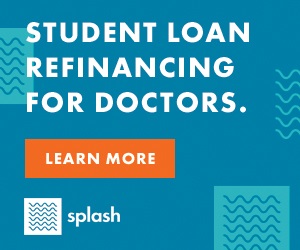 I always like to read a positive book review. You can read Dollars and Debts review of my fourth book, The Doctors Guide to Real Estate Investing for Busy Professionals by clicking here. Excerpt: "As with Cory's other books it is easy to read and quite informative. He covers all the essentials including how to purchase a property including screening and cash flow assessment, various methods to finance the property, and why cash flow is king. It is a great book to get you started and has invigorated my drive to purchase real estate."
Residents have a tough job on a good day. Some hospitals and physicians abuse residents and take advantage of the power they have to ruin their career. They can be very intimidating. Residents should have a voice, after all they are real doctors with medical degrees, and should be treated with the corresponding respect their title deserves. Medscape recently gave us a glimpse of the National Residents' Union Bill of Rights. Number seven would be a game changer in the fight against suicide. What do you think? Are any of these demands unreasonable? Would you have liked them when you were a resident? If you are a resident about to graduate, be sure to pick up a copy of The Doctors Guide to Starting Your Practice/Career Right so you can get off on the right foot when you finally become an attending. 
The stock market took a recent downturn. Every time the stock market takes a hit there is always a "reason." This reason is never related to supply and demand, there are more people who want to sell then want to buy. This time the pundits are blaming the Covid-19 pandemic for the market change. But will it have a lasting effect or just be another reason for people to fool themselves into thinking they have the market timing super power and try to change their investment strategy yet again? FiPhysician discusses the Long-Term Effects of Covid-19 on the Stock Market. What do you think? Is it just a panic blip or is it going to be a lasting effect? Since I don't pay any attention to the movement of the stock market, nothing will be changing in my investing. Will you be changing your investing?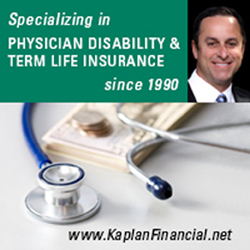 Everyone wants to have a better work/life balance. But does that actually exist? The Scope of Practice took on this issue with the article Work/Life Balance: Fantasy or Reality? Have you attained a good work/life balance? There were times in my working years when I did this well and times when I didn't. If you need to improve your work/life balance, begin making changes this month and start heading toward your ideal life.
Most of my readers will agree that market timing is a fool's endeavor, until the market makes a big gain or loss, then they suddenly think they have been endowed with the super power of market timing. Suddenly they are asking if they should be buying or selling. Well if that is you, here is your chance to prove your super powers. Budgets are Sexy gives us the instructions for playing a market timing game. This is a fun game put out by Engaging Data. Can you successfully beat the market playing this game? I have actually proved this to myself with real investments. I thought I had the market timing super power when I was younger. I now know better, so I don't even look at the market reports anymore.
I hope you enjoy these articles as much as I did. I look forward to updating you again next week with a few more articles I find especially interesting. If you read an especially good article, send me the link so I can share it with others.