Every week I find a few great articles I feel are especially valuable. Following are this week's best. I hope you find them as useful as I did.
This week's favorites include three apps for single doctors looking for the perfect mate, defining assets and liabilities and why your home is not an asset, debunking myths overheard in the doctors' lounge, 401(K) vs real estate, and lessons learned from this year's letter to shareholders from Warren Buffett.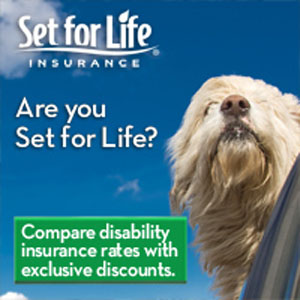 Happy reading!
Life as a medical professional is hard. Throwing in the need to date, because we haven't crossed paths with a mate, makes it even harder. Being a woman physician can make dating intimidating for the men who might earn less. So how do we do this dating thing? Medscape shared with us Three Physician Dating Apps that may come to the rescue. If you are single, I wish you the best of luck in finding your future spouse. I've had mine now for 34 years.
Many people confuse true assets with liabilities, especially accountants. But how you think about and define assets and liabilities makes all the difference in your future wealth. For example, most people mistakenly feel their home is an asset, but it really shouldn't be considered an asset. The Prudent Plastic Surgeon discusses this concept of What You Need to Know About Assets and Liabilities. How did you score on his quiz? This very concept is why I believe you should pay off your home mortgage as soon as possible, but paying off the rental property mortgage is not a priority. You can read more about paying off your mortgage in The Doctors Guide to Eliminating Debt. 
Physicians, although trained to save lives, have no formal training in money management. So, when many physicians talk about money at the watercooler, often very unreliable advice is exchanged. Many times we even hear mistaken concepts. Physician on FIRE published a nice article from The Prudent Plastic Surgeon who helps Debunk Financial Myths Overheard in the Doctors' Lounge. I have heard some of these myself and attempt to correct them when I hear them. But often the correction is thought to be incorrect. You can lead a doctor to the watercooler, but you can't make 'um drink.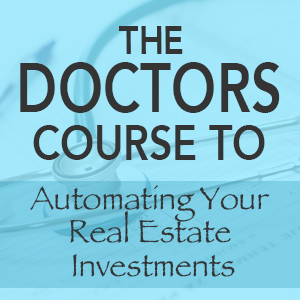 I shared with you the actual results of my 401k vs. my real estate investments and real estate was the clear winner. It wasn't even close. These real life results parallel the findings of The Darwinian Doctor who ran a simulation to see which one wins in 401(k) vs Real Estate.  Isn't it about time we all started investing in real estate. If you are ready to consider it, get a copy of The Doctors Guide to Real Estate Investing for Busy Professionals. Yes, you can own the cake and eat it too. My actual rental real estate ownership takes about the same amount of my time to manage as my 401(k) and I own the property myself, not in a syndication. 
When Warren Buffett speaks, people listen. Every year he sends out a letter to his shareholders packed full of wisdom. The Cents of Money gives us a recap with ten valuable lessons from this year's letter to shareholders from Warren Buffett. I'm especially partial to lesson #10. It changed my life. 
I hope you enjoy these articles as much as I did. I look forward to updating you again next week with a few more articles I find especially interesting. If you read an especially good article, send me the link so I can share it with others.