Every week I run into a few articles that I feel are especially valuable, so each Monday I plan to share some of the best with you, my readers. I hope you find them helpful.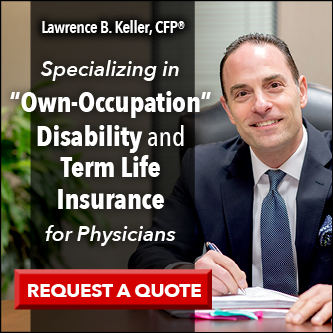 This week's favorites include controlling your food budget, why doctors aren't rich, financial hindsight from an 80 year old dentist (this is a really fun read), and all the reasons why you should not own long term care insurance.
Happy reading!
When I do a financial makeover for doctors, many times the food budget is out of control. It is an area we often don't pay any attention to, we just buy what we want. Doc Wife, shares tips on controlling our food budget, and she doesn't even use coupons. 10 ways to help you stay within your grocery budget is a good read to remind us how to keep our food shopping under control. Also consider once a month cooking which my wife recently wrote.
The Physician Philosopher uses Goldberg's experiment to show us Why Doctors Aren't Rich. He points out that the more intelligent we are, the easier it is to "reason" our way to a bad decision. Have you ever done that? I have. There's always a good reason why I should spend money on something I don't need. Maybe it will be different this time.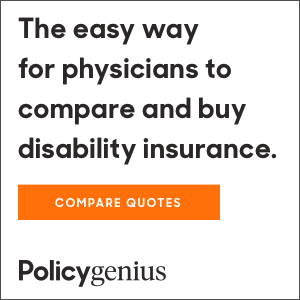 Want a chance to glean from the wisdom of age? Budgets are Sexy published a great story, 80 Years of Financial Hindsight, from a retired dentist. The story is compelling. A lifetime of earning and yet only $665,000 in the bank. He had a real estate investment that dropped 99% in value! I wouldn't have thought that possible, but it happened to him. If we listen to his lessons, we can all finish well. Learning the lessons from others is much nicer than taking the lumps ourselves. This was one of the most fun reads I've had in a long time.
Wealth Doc penned another great article, and this time he got hit with a lot of bullets from the salesmen who will lose income by his advice. Is Long-Term Care Insurance a Waste of Money? Well in a word, Yes. He lays out a great case for his reasoning. I laid out a similar case in my book The Doctors Guide to Smart Career Alternatives and Retirement. Most physicians will be better off never paying for long term care insurance, read the article and you will see why.
I hope you enjoy these articles as well as I did. I look forward to updating you again next week with a few more articles I found especially interesting.