Every week I run into a few articles that I feel are especially valuable, so each Monday I plan to share some of the best with you, my readers. I hope you find them helpful.
This week's favorites include ways to make your medical training years less stressful, a 58 year old with no retirement savings still has hope, lighten your day with a few money jokes, everything you need to know to cover your tail (malpractice tail), and ways to spot and avoid investment scams.
Happy reading!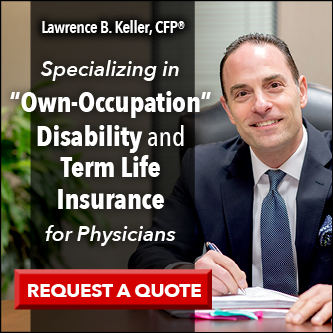 We can all use a little less stress in our lives. The years we spend training to be physicians are some of the most stressful years of our lives. DocWife has given us a road map with Eight Ways to Make Medical Training Years Less Stressful. During my residency I especially had a problem with #2 on this list. If you want to make your life less stressful, which was my goal of writing The Doctors Guide to Starting Your Practice/Career Right, pick up a copy and implement some of the ideas you find in the book. This book is especially geared for the final year resident to make a smooth transition to attending life, but we can all use a restart now and then.
I commonly get questions regarding what to do when nearing retirement but having not saved anything. Well, there is hope. You can catch up and still have a decent retirement. This is a short article by Peter Dunn on USA Today and Yahoo Finance called I'm 58 and Have no Retirement Savings. Is My Financial Life Ruined, or is There Still Hope? For more information on retirement check out my retirement book.
Laughter is the best medicine. Here is an article just for fun. Budgets are Sexy gives us a list of some fun money jokes. If you just need a chuckle, read Some $$$ Jokes to Cheer Up Your Wallet.
Tail coverage is an expensive surprise to many doctors as they leave one job to start a new one. It is important that you know who will be responsible for paying the tail on your malpractice policy (coverage for after you leave) before you sign a contract to begin your job. Leigh Page sums up What You Absolutely Need to Know About Tail Coverage in this piece on Medscape. Don't ever leave yourself without malpractice coverage.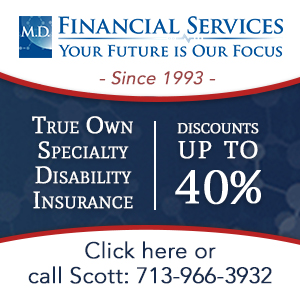 No one likes to get scammed. I see some sort of scam come across my path almost every day. The Physician on FIRE gives us his Top 5 Ways to Spot (and Avoid) Investment Scams. So far, knock on wood, I have avoided any investment scams. But scammers are getting very smart and tricky. We all need to up our game to stay ahead of them.
I hope you enjoy these articles as much as I did. I look forward to updating you again next week with a few more articles I find especially interesting. If you read an especially good article, send me the link so I can share it with others.