Each week I run into a few articles that I feel are especially valuable. Every Monday I would like to share some of the best with you, my readers. I hope you find them helpful.
This week's favorites include a book review of a book everyone should read, the travesty of fewer residency positions than graduating medical students is creating unemployable doctors, a great example of why you shouldn't listen to market timers, my own story, and 20 ways to be happier in life.
Happy reading!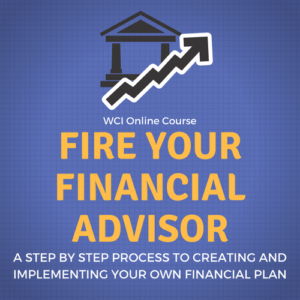 I love a good book review as it helps me pick my next read. Dr. Pay It Back provides his take on The Doctors Guide to Eliminating Debt. After providing a nice summary of the book he gives this advice: "I think this would be a great first book for any young or mid-career attending who feels overwhelmed by their debt but is afraid to tackle the problem (or doesn't even know that it can be tackled). It's so easy to get trapped in our own little world and perspective, and this might be just the thing to knock that person out of their rut." If you have debt, this book is for you. Find out more about this book and buy it here. Read Dr. Pay It Back's full review here.
For years there has been a mismatch between the number of residency positions compared to the number of graduating medical students. This leaves a lot of newly graduated doctors unable to become employable as a physician. The New York Times published a good summary by Emma Goldberg of this problem in I am Worth it: Why Thousands of Doctors in America Can't Get a Job. It seems inappropriate to have a system that guarantees many graduating medical students will never become practicing physicians, because there are not enough residency slots for all of them to complete their training. Or is this the system's way of weeding out those who should never have been allowed to finish medical school in the first place? What do you think? 
Every time the market makes a big move up or down, social media lights up with questions about "What do we do now?" as if something has actually changed and we need to invest differently today than we did last week. I constantly tell people to ignore the noise of market predictions. In fact, you can ignore the market all together if you invest properly. Creative Planning put together a chart of the historic market value superimposed with one rich celebrity's market predictions to see how they fared in: Mark Cuban – A Case Study in Worthless Predictions. Unfortunately, a lot of people make financial moves based on what the latest rich celebrity says. Taking this advice is costing them millions. How do your predictions stack up to his? I no longer listen to predictions, I just make solid long-term investments and let it ride. I hope you will also.
For those of you who would like to learn a little more of my background, Brian J. Pombo of Grants Pass VIP has just released his podcast interview with me. Brian interviews prominent people in my town of Grants Pass, Oregon for his podcasts. I was honored to be selected and had a great time sitting down with him for this interview that is not specifically geared toward physicians. It created a different prospective in our discussion from the other interviews I have done. We also talked a bit about my latest book, The Doctors Guide to Navigating a Financial Crisis. I wrote this book for all those who are struggling financially because of the pandemic. It's not just for doctors. Hope you enjoy the interview as much as I enjoyed making it.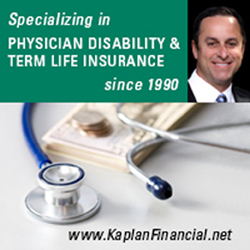 We all want happiness. Even the founding fathers knew this and put it in the declaration of independence. They felt we should all be able to have "Life, Liberty, and the Pursuit of Happiness." The Retirement Manifesto published a list of 20 Ways to be Happier in Life. If you don't have the level of happiness you want, maybe something on this list will help you achieve the happiness you are looking for. I have found several things on their list helpful in the pursuit of my happiness. Which ones should you reach for?
I hope you enjoy these articles as much as I did. I look forward to updating you again next week with a few more articles I find especially interesting. If you read an especially good article, send me the link so I can share it with others.