(Don't miss my two lectures on Debtabetic Neuropathy and Retiring Through Real Estate at the White Coat Investor's Physician Wellness and Financial Literacy Conference the first week of March. Get your tickets now. This is one of the least expensive CME options you will find, and you won't even have to leave your home.)
Each week I run into a few articles that I feel are especially valuable. Every Monday I would like to share some of the best with you, my readers. I hope you find them helpful.
This week's favorites include early retirement is not about retirement, behind the scenes with an assets under management advisor, ten ways to protect your assets from lawsuits, is debt ever good, and what's it like to own an electric car.
Happy reading!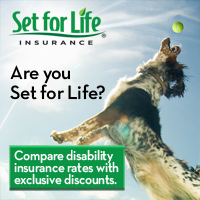 I retired early, according to most people, at age 54. But I like to say I repurposed instead of retired. I changed to a new lifestyle that doesn't require me to go to work every day or take call. I have the freedom to do what I want when I want to do it. I work a little; writing books, speaking, coaching, and blogging, not because I have to do it, but if and when I want to do it. Leisure Freak tells us a similar story in his article My Early Retirement was Never About Retirement. If you are contemplating retiring from medicine, don't do it before you read The Doctors Guide to Smart Career Alternatives and Retirement. 
As you already know I think a flat fee financial advisor is the best choice. If you need one, start by looking at my list of recommended flat fee advisors and see which one best suits your style. The Physician Philosopher shared an article that originally appeared on The Physician on FIRE's blog that gives us an inside look at assets under management (AUM) financial advising from an advisor who got fed up with the AUM system. There is no reason we need to pay such high fees for financial advice. AUM advisors have a conflict of interest, and that conflict can steer you wrong if you are not careful. 
Physicians worry about getting sued and losing everything they have, even though this is an incredibly rare occurrence. Fortunately, there are easy ways to protect your assets from attack. Medscape spells out a few of them in 10 Ways to Protect Your Assets From Potential Lawsuits and Creditors. I used some of these myself. Even though the protection I set up was never actually used, having it made me feel better. 
I do not believe there is any such thing as "good debt." I feel all debt is a burden, some more so than others. I have previously spoken about this here. You will find that The Frugal Physician has a similar viewpoint and tells us why in her article When is Debt Good? Each example I hear for "good debt" has been the cause of a bankruptcy. When given the choice between having debt and being debt free, most people will choose to be debt free. It is the better alternative. If you feel otherwise, read The Doctors Guide to Eliminating Debt, or come to my lecture on Debtabetic Neuropathy at the 2021 White Coat Investor Physician Wellness and Financial Literacy Conference.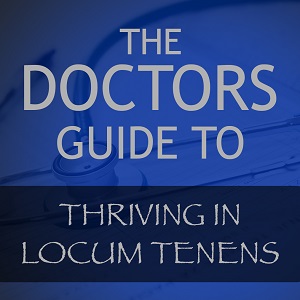 I am thinking about replacing my 17 year old Ford Expedition once we finish building our new house. My wife, however, says there is nothing wrong with the car we have. But I still want a new one. I have been looking into the Tesla Model X, which can tow 5,000 pounds and seat seven people. Haven't made up my mind yet as there is a stiff price increase over a new Ford. XrayVSN gave me some timely help with his article on Things You Must Consider when Buying an Electric Car. It was very helpful to hear his take after owning a Tesla since 2015. Are you thinking about an electric car? If so, which one?
I hope you enjoy these articles as much as I did. I look forward to updating you again next week with a few more articles I find especially interesting. If you read an especially good article, send me the link so I can share it with others.