Each week I run into a few articles that I feel are especially valuable. Every Monday I would like to share some of the best with you, my readers. I hope you find them helpful.
This week's favorites include how to stop money stress forever, a sample financial plan for financial freedom, it's about time we stop the pink tax, what it really takes to be a successful professional, and it costs more to raise kids in a physician household.
Happy reading!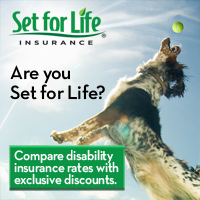 Money issues are very stressful. Adding all the extra issues we faced in 2020 has made money stress even greater for many people. We don't have to let money issues get to us. Her Money from Jean Chatzky published ways to eliminate our stress over money with Seven Ways to Stop Money Stress Forever.  I am especially partial to number one on the list. If it is debt that is stressing you out, get a copy of my book The Doctors Guide to Eliminating Debt and get that monkey off your back. 
Do you have a plan for financial freedom? If you don't, how will you get there? Wealthy Doc gives us an inside look into His Financial Plan. Since his financial plan lead him to financial freedom, let the plan that he used, with a few modifications to suit your needs, become your financial plan. If you want to be a wealthy doc like him, and you don't have a financial plan laid out, start with his plan and build on his success. 
Do you realize that women sometimes pay more for products that are exactly the same product sold to men? I didn't realize this until I read the article from The Females Professional spelling out The Pink Tax: What it is and How it Affects Women. Do you think it is fair to penalize people financially based on anything? Or should everyone get the same treatment? There is a quick solution. If the same product is also sold to men, check the price and buy whichever is the cheapest. Does it really matter if your laxative was packaged for men or for women? The effect is the same. 
Ever wonder what it really takes to be successful? Tired Superheroine was thinking about that when she decided to have some fun and followed the popular notion of "Wrong Answers Only." She lists her success secrets (not) in Why I'm Successful at Work: Wrong Answers Only. I believe her first one listed really haunts medical professionals. The first time it happened to me, I was devastated. If you want to be more successful at work, pick up a copy of The Doctors Guide to Starting Your Practice Right and give your medical job a reset. There are a lot of ways an employed physician can improve his or her success on the job.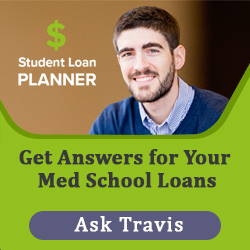 Ever take the time to add up the actual cost of raising children? I didn't want to look. The benefit was worth the cost, so to me, the cost was irrelevant. But Smart Money MD gives us a little peek at why Kids Cost More in Physician Households. I suspect that everything costs more in a physician household, or any household with a higher income. If you make more, you usually spend more. 
I hope you enjoy these articles as much as I did. I look forward to updating you again next week with a few more articles I find especially interesting. If you read an especially good article, send me the link so I can share it with others.