Every week I run into a few articles that I feel are especially valuable, so each Monday I plan to share some of the best with you, my readers. I hope you find them helpful.
This week's favorites include America's addiction to health insurance, should doctors expect a signing bonus, how a doctor can get started investing in rental properties, having a money date with your spouse could save your marriage, and the perils of real estate investing when someone else has all the control.
Happy reading!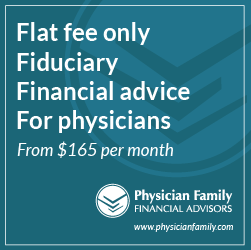 The purpose of insurance is to protect us from catastrophic events. If I was to die as the bread winner in my family, it would be catastrophic to them financially so I had life insurance to protect them during my working years. That is what health insurance was originally supposed to do. Then it morphed into a strange thing, it became a payment system for health care. Imagine how expensive car insurance would become if it started paying for oil changes, new wiper blades and car washes. Dr. Jeffrey S. Gold , who practices direct primary care, discusses this very problem in Our Unhealthy Addiction to Health Insurance which was published in Doximity's Op-Med section. We changed to catastrophic coverage when I retired from medicine and now use Christian Healthcare Ministries and our premiums dropped from over $1,500 a month to less than $200 a month. 
Professional athletes get a signing bonus as soon as they sign their name on a contract. If a physician gets a signing bonus, it won't get paid until they actually start work and it comes with strings attached. But how common is it and should you expect it? Brendan Murphy discusses this on the AMA's site with his article Should You Expect a Signing Bonus in Your First Job After Residency? Back when I started, I didn't get a signing bonus, I just got a job and a salary. How times have changed. Did you get a signing bonus?
Many doctors don't think they have the time to invest in rental properties. I was able to manage 65 rentals when I was a full time general surgeon. It's way easier than you think and that's why I wrote The Doctors Guide to Real Estate Investing for Busy Professionals. Other doctors understand this as well, like Physician Zen, who put together a nice piece titled How to Get Started With Rental Properties. Do you have rental properties? I live on the income from mine today in my repurposed life. I would not be travelling the world today if not for my rental income.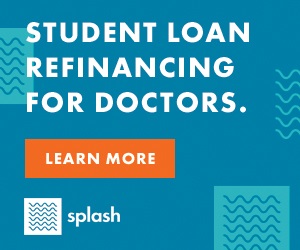 Money issues are a leading cause of divorce, which is a very expensive ordeal. The Frugal Physician is on the right track in encouraging us to have a Money Dream Date. My wife and I sit down now and then to discuss the direction our life is taking and money issues. I think Your Spouse is Your Greatest Financial Asset. Do you work together on your money issues or do you have separate checking accounts? Many of the people I have coached about money have later told me it saved their marriage. Sit down with your spouse this week and talk about your money future. It just might save your marriage.
It's no secret that I'm a fan of being in control of your real estate investments. Debt Free Doctor tell us about his experience of investing in a real estate deal that he had no control over and it cost him a lot of money. He tells us about it in RealtyShares – What I Learned From Losing $50,000. If you want to be in control, but don't want to be doing everything yourself, you can do that. Just follow the plan I did and spelled out in The Doctors Guide to Real Estate Investing for Busy Professionals.  Owning and controlling real estate yourself is easier than you think.
I hope you enjoy these articles as much as I did. I look forward to updating you again next week with a few more articles I find especially interesting.