Every week I find a few great articles I feel are especially valuable. Following are this week's best. I hope you find them as useful as I did.
This week's favorites include what to do if your retirement plan is a 401(a)/403(b)/457(b), what should physicians ask for in their contract, a collection of articles on burnout, time traps that steal your happiness, and changes to the PSLF program.
Happy reading!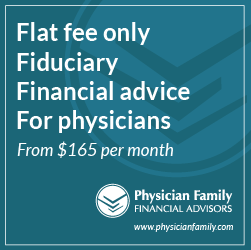 There are many types of retirement plans. I personally have used three different types throughout my career. When it comes time for distributions, rollovers, or job changes, handling these funds can become confusing. The FIPhysician helps us out with three common governmental and not-for-profit hospital options that physicians commonly see in the article Have a 401a vs 403b vs 457b? What to do? Hope this helps you navigate these complicated waters. If you need more retirement information, check out The Doctors Guide to Smart Career Alternatives and Retirement. FIPhysician is one of my recommended flat fee financial advisors.
Contract negotiating is poorly understood by physicians since it is not taught during our training. As we step out from residency into our first attending job, or change to a new job, we are faced with coming to an agreement on our contract with our new partners or employer, but we don't know what to do. That is why I included a chapter in The Doctors Guide to Starting Your Practice/Career Right devoted entirely to contracting. The Prudent Plastic Surgeon shares with us What Can Physicians Ask for in Their Contract? The short answer is you can ask for anything. This guest post came from a MD/JD. 
Burnout is a common problem among physicians. For some it becomes a career ending event. XRAYVSN shares with us a collection of articles in his Grand Rounds series to help those of us who are feeling a bit burned out, titled It's Getting a Bit Toasty. If you get your practice started off on the right steps, you may be able to avoid the burnout issue altogether. Get the right start with this book or if you have been in practice a long time, this could help reduce the stress in your current practice.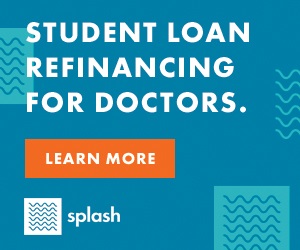 We only have 24 hours a day to work everything into our lives, just like everyone else. So, anything that steals away some of that limited time, without producing something special, is costing us dearly. Budgets are Sexy shares with us Six Time Traps that are Stealing Your Time and Happiness. Reclaim your wasted time and use it for something you love. 
In October, the government announced changes to the PSLF (Public Service Loan Forgiveness) program. If you are currently working toward PSLF, you need to read this article from Physician on FIRE that spells out the changes in the Massive PSLF Overhaul. I wish the best of luck to those who are playing this game with the government's changing rules. 
I hope you enjoy these articles as much as I did. I look forward to updating you again next week with a few more articles I find especially interesting. If you read an especially good article, send me the link so I can share it with others.