Every week I find a few great articles I feel are especially valuable. Following are this week's best. I hope you find them as useful as I did.
This week's favorites include reasons to be grateful to be a physician, why being too frugal can hurt you, how to build inevitable wealth, retiring into uncertainty, and 75 things you can do to improve your life.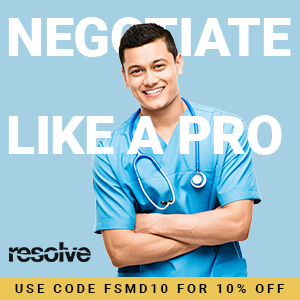 Happy reading!
Even though there are things we don't like about our jobs as physicians, the bottom line is it is still a great profession. Everything has a downside, but the upside of being a physician is really great. The Darwinian Doctor feels the same way and shares Reasons Why He's Grateful to be a Physician. Try a little experiment this week by looking into the bathroom mirror first thing each morning and telling yourself something great about your job. This is not the time to air dislikes. Let me know how it affected your week. 
Many people on the internet want to be ultra-frugal. They invest all the money they can in order to have lots of money in the future, so they don't have to be ultra-frugal in retirement. But is depriving yourself from doing things on your bucket list, in order to have more money in the future to do those things, the best way to be happy in life? Young Money doesn't think so and neither do I. His article The Money Value of Time helps put this notion into prospective. Some experiences that enrich our lives can't be put off until later. When we reach 60 years old, we won't have the desire or energy to do many of them. So, if you want those experiences, do them when you are young, even if it means investing less money for the future. 
Wouldn't it be great to have a way that almost guarantees you will become wealthy? Although it is very simple, most people won't do it because of its simplicity. We seem to think becoming wealthy requires complex investing. If you think that way then Darius Foroux has an answer for you with the article To Build Inevitable Wealth, Simply Avoid Financial Ruin. Becoming wealthy really is simple, but it is not easy to stay the course.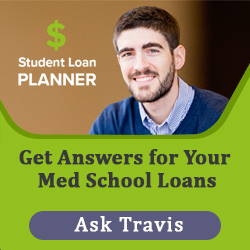 Worried about how life will treat you if you retire now? The market dropped, the virus is still around, Russia is on a rampage, inflation is high, interest rates are going up, etc. Are you thinking this is a bad time to retire? Think again. There are always bad things happening in our world and there will never be a perfect time to retire. Physician on Fire shares an article from Landshark on the concept of Retiring into Uncertainty. The future will always be uncertain, so don't let it stop you from chasing your dreams.
Looking for ways to make your life better? Aren't we all? So I can save you a bunch of time by sharing this list from Budgets are Sexy of the 75+ Things He Does That Improve His Life. Even if you find only one thing on this list that improves your life, you will be so much better off. Try a few and watch your life change for the better. 
I hope you enjoy these articles as much as I did. I look forward to updating you again next week with a few more articles I find especially interesting. If you read an especially good article, send me the link so I can share it with others.