(Need to use your CME funds before the end of the year? Get tickets now to the Physician Wellness & Financial Literacy Conference being held virtually the first week of March. I will be giving 2 lectures you don't want to miss.)
Each week I run into a few articles that I feel are especially valuable. Every Monday I would like to share some of the best with you, my readers. I hope you find them helpful.
This week's favorites include the 20 most important personal finance laws to live by, why you shouldn't buy stuff you can't afford, the art of the scam, and how COVID has impacted physicians' personal finances.
Happy reading!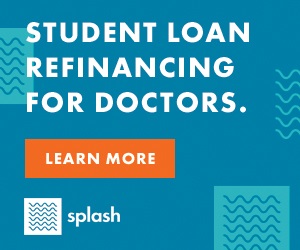 People often ask, what should I do financially? Following my response they say "it can't be that simple." Well yes it can. Just follow a few rules and you will do very well. Fortune gave us a good target to hit with a story by Ben Carlson from A Wealth of Common Sense called The 20 Most Important Personal Finance Laws to Live By. Quite frankly, if you were to just do these things, which are quite simple, you will easily win the money game. You will find that #5 is the one rule that rules them all. So now what's holding you back?
If the list of rules in the last article seemed too simple, this one is even simpler. The White Coat Investor tells us why it is best that you Don't Buy Stuff You Can't Afford. It is a simple plan to follow, if you don't have the money to pay for something, don't buy it. For those of you who did not follow that thinking and are now deeply in debt, you can get help by reading my award winning/best-selling book, The Doctors Guide to Eliminating Debt. The story about Debtabetic Neuropathy just might change your life. I will be giving a lecture on this topic at the White Coat Investor's 2021 Physician Wellness & Financial Literacy Conference in March. Get your ticket to this amazing virtual conference, with dozens of speakers, using your unspent 2020 CME money by December 31st before it slips from your hands. Click HERE for more information.
If you are looking for something that is both fun to read and information, here is your article. Xrayvsn gives us two blow by blow instances when he was scammed. He hopes his article will prevent us from being scammed. He calls it A Sucker is Born Every Minute: Case Study on the Art of the Scam. I have had several scammers attempt to take advantage of me. My parents recently called me to check on my son. They had received a phone call from someone claiming to be their grandson, who told them that he was in jail and needed bail money. Fortunately, my father asked enough questions that revealed that he was not indeed talking to his grandson. It seems the internet has made these events more frequent. These scams must be profitable or the scammers would stop their attempts. Stay alert, don't fall for scams.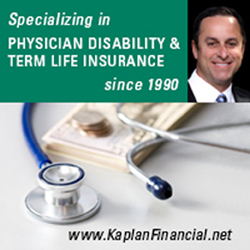 We have all been affected in different ways by the pandemic. For my family, it has had minimal impact. In fact, it saved me a lot of money since travel was the largest item in my budget and it went to zero when the pandemic shutdown began. For others the impact was huge. Physician on FIRE published an article from an anonymous reader who spells out How COVID-19 Has Impacted Doctors' Personal Finances. How has your life been changed by the pandemic? If you have been hit with sever income loss, please get a copy of my book The Doctors Guide to Navigating a Financial Crisis and get your life back on track. It is literally FREE if you have Kindle Unlimited. This book was ranked #7 in its category at the time of this writing. 
I hope you enjoy these articles as much as I did. I look forward to updating you again next week with a few more articles I find especially interesting. If you read an especially good article, send me the link so I can share it with others.