Every week I find a few great articles I feel are especially valuable. Following are this week's best. I hope you find them as useful as I did.
This week's favorites include why we feel we never have enough, nine overlooked tax deductions, is partnership in a large physician owned group better than being employed, setting up a donor advised fund, and can you afford to retire.
Happy reading!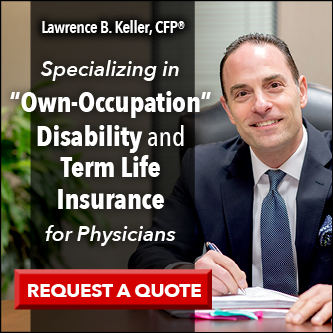 The final chapter of my book The Doctors Guide to Eliminating Debt is titled, The Finish Line, and it is all about learning to recognize "enough." We all find enough to be hard concept to grasp. No matter how much we have, we want a little bit more. Lawrence Yeo shares with us The Many Worlds of Enough, published on More To That. The story is a long but very interesting look at why we never seem to have enough. If you can see yourself in this article, it will change your life. "Enough is elusive because when you reach it, you're no longer the person that once desired it."
It is surprising how often this question comes up on social media. "Help! I make lots of money and I don't like paying taxes on it. What else can I write off?" Yahoo Finance shares an answer to that question with Nine Tax Breaks and Deductions that are Easy to Overlook. It is a shame when you pay more tax than you actually should, because you didn't know about a deduction you were entitled to take. This article will help you take advantage of all the tax breaks and deductions you are entitled to.
The recent trend in medicine has been for new grads to become employees of a hospital. But is that the best means of employment, or simply the easiest? Medscape put out a great article looking at the question of Are Physician-Owned Large Groups Better Than Employment? Contrary to popular belief, the share of physicians in large practices increased by 2.5% from 2018 to 2020. I happen to believe you are almost always better off working for yourself than for someone else. By definition, if you work for someone else, they are making money off your efforts that you could have pocketed yourself. I wrote about this issue in my chapter on Defining Your Dream Job in The Doctors Guide to Starting Your Practice/Career Right where I discussed the pros and cons of owning vs. being owned. I've also covered it on my blog numerous times from different angles. The Advantages of Owning Your Practice is a good place to start.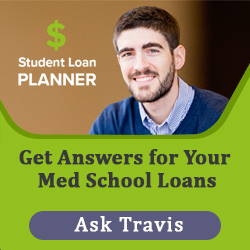 Every year I come closer to pulling the trigger on setting up a donor advised fund for my giving. If this is something you are contemplating the Physician in Numbers can help you with their article on Doing Well by Doing Good: Setting Up a Donor Advised Fund at Fidelity. If you are thinking about it, then read this first. 
Both the concept and the age of retirement has evolved over the years. Today people are retiring younger and living longer. When I first retired, I wondered if I could really afford it. Turns out, I was worried for nothing as my passive income goes farther than I expected it would. In fact, it grows faster than I am spending it. Some people would say I am not retired because I run my Financial Success MD coaching and writing business. What they don't realize is that it only takes me about 15 hours a week. I traded my 60 hour weeks, working on other people's schedules, and taking call, for 15 hours a week working when and where I want. I can take a week or even a month or two off completely if I wish. I've worked from my motorhome, a cruise ship, and my timeshare. FiPhysician discusses The Average Retirement Age –Can You Afford to Retire? You likely can retire earlier than you suspect. Don't retire before you read The Doctors Guide to Smart Career Alternatives and Retirement. 
I hope you enjoy these articles as much as I did. I look forward to updating you again next week with a few more articles I find especially interesting. If you read an especially good article, send me the link so I can share it with others.