(Don't miss your chance to sign up for the upcoming Marriage and Money MD Conference November 15-17.  Attendance is free, but registration is required. There will be 20 CME credits available. You don't want to miss my two discussions: Your Spouse is Your Greatest Financial Asset, and Divorce Proofing Your Marriage. The second lecture will be accessible to those who sign up for the VIP package. The VIP Package includes a daily live Q&A session with that day's speakers, lifetime access to the recordings, 8 hours of bonus interviews, and more, and it's only $99 if purchased before the conference starts.) 
Every week I find a few great articles I feel are especially valuable. Following are this week's best. I hope you find them as useful as I did.
This week's favorites include a letter to my 18 year old son with ten tips about life, cycling is proven to help you stay strong as you age, one doctor comes out of retirement to a better life, how to stop spending money to relieve boredom, and five reasons to avoid indexed universal life insurance.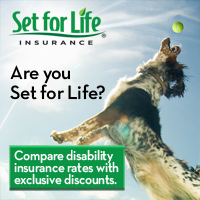 Happy reading!
We all want our kids to have a great life. Sometimes they follow our advice, and sometimes they don't. But they can't follow any advice if you don't give it to them. The Cents of Money shares with us a nice letter written to a son who just turned 18. It contains ten tips for a more successful life. Maybe this is a good letter for your own child to read.
One of the reasons I retired early was to get out and enjoy life while I still had the energy and health to do so. Keeping fit helps make this a longer window of opportunity. When we took my 85 year old grandmother, a stroke victim, on a motorhome trip across the country, she exercised with us every day. In the three weeks we were gone she made marked improvements in her strength and stamina. I could not believe people in their 80s could change so fast. Average Joe Cyclist shares with us that Science Says Cycling Can Help You to Stay Strong as You Age. A few years ago, my wife and I cycled 70 miles with a friend on his 70th birthday. He was tired when we finished, but he made it. Our cycling mile have markedly declined lately. I need to get back on my bike.
What happens when you FIRE (Reach financial independence and retire early) and then decide to go back to work? That is what happened to Dr. B.C. Krygowski.  She stopped working and after a while of decompressing and getting away from her toxic work environment, she decided to go back to work at a different practice. She now loves her new job. That is a good lesson to learn, which is what the first chapter of The Doctors Guide to Smart Career Alternatives and Retirement discusses. Why do you want to quit? If you don't understand this, it might be a mistake to quit your job. In her case, she needed to get out of a toxic environment, not out of being a physician. Read her thoughts in Why a FIRE Doctor Wants to Continue Working After We Re-enter our New Normal.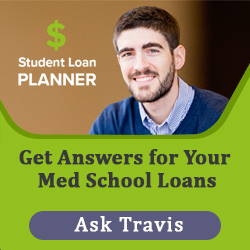 Some people shop for entertainment, or to fight off boredom. Those who shop without a purpose will likely purchase things that they later regret. Her Money from Jean Chatzky shares with us some wisdom about stopping this cycle in How to Stop Spending Money When You're Bored. Have you ever done this? How did you feel a month later about the purchase you made? This article could change your life. 
I'm not keen on combining life insurance with investing (JUST DON'T). One of the big problems is investing is a lifelong need, but life insurance is only needed for a short period of your life. So, when you combine them, you are stuck in an expensive product you only need for a little while. Once your need for life insurance has ended, the only way to stop paying for life insurance is to pay a penalty. Physician on FIRE shares with us an article from The White Coat Investor teaching Five Reasons Not to Buy Indexed Universal Life Insurance. 
I hope you enjoy these articles as much as I did. I look forward to updating you again next week with a few more articles I find especially interesting. If you read an especially good article, send me the link so I can share it with others.