Every week I run into a few articles that I feel are especially valuable, so each Monday I plan to share some of the best with you, my readers. I hope you find them helpful.
This week's favorites include bullying in medicine, Medscape's new malpractice report, top car buying tips, and should the spouse of a physician stay home or work?
Happy reading!
Bullying in medicine is unnecessary to yield the best results, yet it is prevalent. In the AMA's recent article, Medical Resident Bullying: Here's How Often it Happens, we find that bullying only created improved performance 6% of the time. The rest of the time the effects are negative. Bullying is occurring from administrator to physician, physician to nurse, teacher to student, physician to physician, and student to student. Not just in the hospital but on social media as well. We read many comments where people are quick to "lawyer up" with every little issue. Time to back off and treat each other like we want to be treated. Let's see what we can do to end bullying in medicine.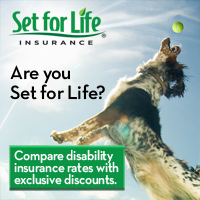 All physicians dread having a malpractice case. These suits linger for years and cause a lot of anguish. I remember the time I had a ridiculous malpractice case go to trial. It took a couple of years before the attorneys on each side of the case were prepared for court. I put in hundreds of hours preparing for my defense, only to have the suing party drop the case as we reached the steps of the courthouse. They never intended to go to trial, but they drug it on hoping we would pay them something in a settlement to keep out of court. I spent all those hours agonizing over an issue that was nothing more than a money grab. That is not right. But we do not have a judicial system that is based on justice, it's based on finding a compromise that gets you out of the court system. Medscape's 2019 Malpractice Report might help set your mind at ease. Your chances of getting sued might be less than you think.
We all purchase cars from time to time. I remember my first car purchase well. Since we don't buy a car very often, or at least we shouldn't, getting good sound advice and tips on how to get a better deal is very helpful. The people at dealerships are very knowledgeable and since often we have little knowledge on this subject, the discussion with the car salesman is lopsided. The Frugal Physician gives us Ten Top Car Buying Tips. I hope these will help you with your next car purchase. Tip number eleven is avoid getting New Car Fever.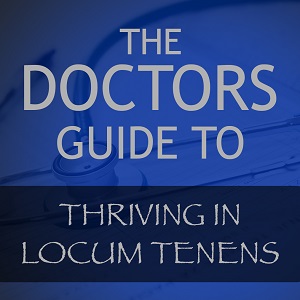 Many physician spouses have jobs outside the home. It is a very rare case though that a physician's spouse needs to work to help meet the financial needs of the family. Almost all physicians make plenty of money, thus allowing the spouse to have the option of staying home and caring for the needs of the family. But is that always the best choice? Doc Wife explores this in To Stay Home or Work? My wife had a job until I finished my residency, once we moved to my new attending position, she didn't take another job for pay. I'm very glad she made the choice to stay home, help raise the kids and take care of the household. I like to travel and it was great not having to coordinate two vacation schedules. She was always available to take the kids to doctor appointments, attend the kids' activities, and keep up with the needs on the home front. I consider my stay home wife to be my greatest financial asset. 
I hope you enjoy these articles as much as I did. I look forward to updating you again next week with a few more articles I find especially interesting.