Every week I run into a few articles that I feel are especially valuable, so each Monday I plan to share some of the best with you, my readers. I hope you find them helpful.
This week's favorites include the folly of trying to time the market, buying too much house can hurt your marriage, slashing health-care costs by 75%, all about that restrictive covenant, and this is what you will need in the bank to retire.
Happy reading!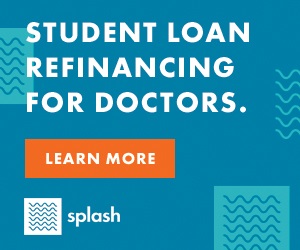 Every week I see another article or a comment on social media about how someone has special abilities to time the market. It sounds something like this, "I agree that market timing doesn't work, but when the market drops, it is smart to buy." The statement contradicts itself. It translates to "It doesn't work, except when I do it." The Physician Philosopher penned a nice piece to help you all stop trying to time the market called Why Timing the Market is a Fool's Errand. I've written about this several times. Here are two examples: Once as Spock would see it and Once as I see it. Please stop speculating (timing the market) and start investing (buying for the long haul).
Many doctors struggle with how much house to buy. After all, doctors should be able to afford the nicest houses in town, but they also have the highest debt in town. The question, "How much house should I buy?" is often asked by physicians on social media. But if you stretch yourself too thin and become "house poor" you will damage your marriage. Kristin Wong offers another good discussion on Forge called, Our Money Pit of a House is Hurting Our Marriage.  I believe the single biggest mistake you can make financially is buying too much house. It will affect you for decades. Here are my 9 tips to avoid becoming "House Poor." Watch your step and don't fall in this pit.
There is a lot of talk now about revamping the expensive US health-care system. Sean Masaki Flynn, author of The Cure That Works, wrote a nice opinion piece on Market Watch that gives us a great idea on how the US can slash health-care cost by 75% with two fundamental changes. I like his ideas. These changes are easy to implement and would not require a big overhaul like most politicians are proposing.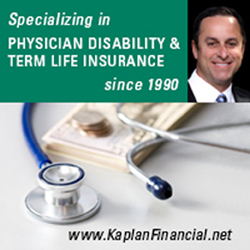 Restrictive covenants are a hot button in almost every physician contract. AMA senior attorney Wes Cleveland provides tips on what to consider before signing that contract. He was featured in Making the Rounds podcast and the transcript of that discussion is here. I also covered information on contracting in The Doctors Guide to Starting Your Practice Right, and just for signing up for my blog you will get my white paper on negotiating your contract like a pro. Before signing, be sure you understand your contract and restrictive covenant.
When I am coaching doctors on financial issues the question of "what will it take for me to retire?" almost always comes up. The White Coat Investor put out a great summary from Physician on Fire that is titled How Much Money Does a Doctor Need to Retire. The concept of retirement is a bit scary as we wonder if we will run out of money before we die. When I retired from practicing medicine, it took me a few months before I was sure that I had enough money to live out the rest of my days comfortably. Here is What I Learned in the First Six Months of Retirement. I hope you will feel confident that your money will last when you pull the trigger. 
I hope you enjoy these articles as much as I did. I look forward to updating you again next week with a few more articles I find especially interesting.