(Don't miss your chance to sign up for the upcoming Marriage and Money MD Conference November 15-17.  Attendance is free, but registration is required. There will be 18 speakers and 20 CME credits available. You don't want to miss my two lectures. I will be speaking on Your Spouse is Your Greatest Financial Asset during the conference, and Divorce Proofing Your Marriage will be accessible to those who sign up for the VIP package.) 
Every week I find a few great articles I feel are especially valuable. Following are this week's best. I hope you find them as useful as I did.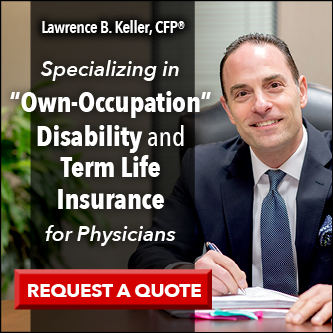 This week's favorites include my latest podcast appearance discussing owning your practice office building, renting is not throwing money away, the awesome loophole of holding your REITs in a Roth IRA, a great summary on how different investments are taxed, and a list of some great social media sites to help your medical practice.
Happy reading!
My latest guest appearance on a podcast was with Provider Properties & Performance. Trisha Talbot and I discussed my journey into real estate and how I started with physician office spaces. You can listen to the podcast (episode EP74) HERE. I don't often talk about my first real estate ventures because they were partnerships. I usually discuss the properties I own myself. So here is a dive into a topic I haven't discussed before. Then go check out The Doctors Guide to Real Estate Investing for Busy Professionals or The Doctors Course on Automating Your Real Estate Investments. 
I tell residents and new attendings not to buy a house until they know they will be staying in that location for more than five years, some don't listen and do it anyway. Of those who choose to buy a house during this season, many lose money, time and effort on the transaction. There is a time when it is best to rent, and a time when it is best to buy. A Lawyer and Her Money share with us some data that backs up the claim that Renting is Not a Waste. I also detailed in The Doctors Guide to Starting Your Practice/Career Right that if you end up moving after two years, you will be a lot better off financially if you rent rather than buy a home.  
Certain good investments are even better if you own them in the right account. You wouldn't think it makes much difference which of your dollars you use to purchase an investment, but in this case it does. My Money Wizard shares with us one such trick in Buying Your REITs With Your Roth IRA Dollars. Turns out, it makes a big difference which dollars you use for the investment.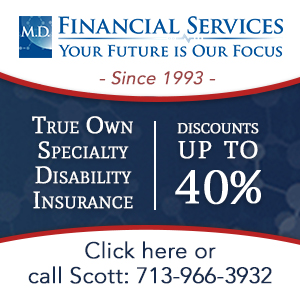 Have you ever wanted to be super tax efficient with your investments? To be effective at it, you must know how each investment is taxed. The White Coat Investor sets us up for success with this nice summary of how each type if investment is treated by the tax man. And don't forget to sign up for his upcoming Physician Wellness and Financial Literacy Conference coming in February (both virtually and live). You wouldn't want to miss my two lectures. 
Looking for ways to boost your medical practice? Want to connect with other physicians? Need some online courses? Look for Zebras shares with us a list of their Top Ten Best Social Network Sites for Physicians and Other Healthcare Professionals. I'm sure you will find at least one of these helpful to you in your practice.
I hope you enjoy these articles as much as I did. I look forward to updating you again next week with a few more articles I find especially interesting. If you read an especially good article, send me the link so I can share it with others.