(Don't miss my lecture, and 20 others, in this year's Financial Freedom Through Real Estate Virtual Conference, this weekend, October 9-11. I will be sharing my secret sauce to managing your directly owned real estate while working full time as a physician. It is absolutely free so click on the link above and sign up now! If you sign up with the above link, and choose to buy lifetime access to the videos before October 11th, you can contact me, with proof of purchase, and I will give you a discount code to get $100 off my Automating Your Real Estate Course. That essentially makes your lifetime access pass FREE. Don't miss this chance, register today.)
Each week I run into a few articles that I feel are especially valuable. Every Monday I would like to share some of the best with you, my readers. I hope you find them helpful.
This week's favorites include understanding the way you talk about money and how it impacts your kids, how relocating to a smaller town cut this family's expenses by 60%, depreciation is a doctor's #1 best tax break, understanding term life insurance, and learning to say no will help your work life balance.
Happy reading!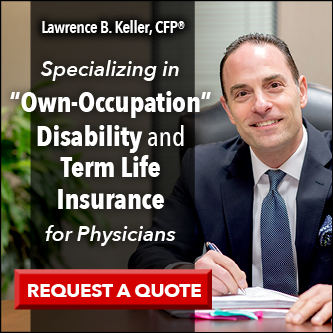 What we say about money as well as what we do with our money speaks volumes to our kids. The Debt Free Doctor gives us some good advice in, Scarcity Mindset: How It Can Impact Your Kids. I remember in grade school I wanted a Schwinn 10 speed bike. My parents said they would pitch in a third of the cost if I earned the rest. I worked all summer to earn enough money to buy that bike, which I rode through medical school. Here is a great discussion between a mother and her child from his article: 
Child: "I want a new x-box game."
Mom: "It's $40 on Amazon and you earn $5 a week doing chores. How many weeks is it going to take you to save enough allowance to buy that?"
Child: "8 weeks but I want it sooner."
Mom: "What else can you do to help around the house or to help mom and dad to get the money that you need to buy the game?"
Child: "Some of my other friends are babysitting the neighbors. Maybe I can do that?"
Do you complain about the high cost of living where you currently live? I was recently speaking with a family in New York City who was looking at buying a 1,300 square foot, two bedroom apartment for $2,400,000. That same place would cost about $350,000 where I live. I don't know about you but I could do a lot with an extra $2M. Budgets are Sexy shares the story of one family who cut their living expenses by 60% by uprooting from LA and moving to Florida. Living in a smaller town is not only cheaper, but it is nicer as well. Smaller towns don't tend to experience riots where windows are smashed, graffiti is painted, cars and buildings are burned, and the National Guard has to come in to get things under control. The small town quiet, simple, and cheaper life has many advantages. 
I love depreciation. Every time I buy something for my business, I get to depreciate it. It is such a powerful effect that now 19 years after purchasing my first apartment, 50% of all my real estate cash flow is tax free. The Debt Free Doctor gets on the list again with Depreciation: The #1 Tax Break For Doctors. His article mainly discusses the depreciation benefits of real estate. But if you are in private practice, you have a great method of using depreciation for major purchases within your practice as well. This is one benefit employed physicians don't have.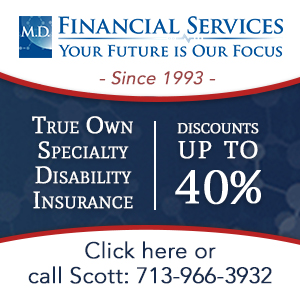 Most of us will need life insurance during our lifetime. But once we reach financial independence, we don't need it any longer. This is a major factor in making term life insurance the right choice for almost everyone. XRAYVSN gives us a nice summary of what you need to know about term life insurance. This guest post comes from an independent insurance agent, Larry Keller, who has supported my website and is someone I recommend to those needing term insurance. This article mentions life insurance that produces a cash value, but ignore any urges to buy that product as the commissions make it far too expensive. If you need to figure out how much life insurance you should have, my article on Calculating the Right Amount of Life Insurance will help you find the answer. 
No is a very important word if you want to reach a good work/life balance. I had to learn this lesson when my wife once pointed out I was too busy. The Happy MD gives us a few tips with Three Steps to Saying NO With Elegance and Grace. Until you learn to say no, you will never gain control of your medical career. Put your family at the top of your priority list and life will be so much nicer.
I hope you enjoy these articles as much as I did. I look forward to updating you again next week with a few more articles I find especially interesting. If you read an especially good article, send me the link so I can share it with others.