Every week I find a few great articles I feel are especially valuable. Following are this week's best. I hope you find them as useful as I did.
This week's favorites include policies I adopted to help me get through residency, how to prepare for the next crisis, how to accidently write your son out of your will, yes it is ethical to refuse to treat unvaccinated patients in some settings, and if a waiter can reach financial independence then so can a physician.
Happy reading!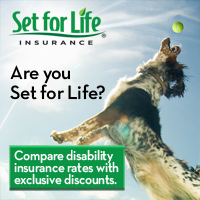 Residents have a tough life, but some of the difficulty they endure is self-imposed. Doctors on Social Media (SoMeDocs) shares with us Dr. Natacha Bhalla's Policies I've Adopted In Residency to Help Me Out. When I read this article, I realized many of these ideas will help every doctor in any stage of their career. Which of her policies have you adopted?
A financial crisis is an inevitable fact of life that can happen at any moment. When times are good, we should be getting ready to weather the next crisis. Retire Before Dad shares with us some ways to Prepare for the Next Crisis While Times are Good. If you were not ready and find yourself in a crisis, you need to act quickly and follow my instructions in The Doctors Guide to Navigating a Financial Crisis. There are definite ways to lessen the effects of a crisis. 
There are a lot of mistakes we make in life, but this one will follow you to your grave. Here is the story of how one dad accidentally wrote his son out of his will and was published on Financially Alert. Have you made this mistake? Do you even have a will? Or a trust? Make sure you have clearly stated what you intend to happen upon your death. To avoid making errors while writing your will it is probably worth paying an attorney for assistance, instead of doing it on your own. This is not a good place to save money. I cover this topic in my Financial Makeover Coaching Program. 
Many doctors are getting frustrated by the number of people who have refused to get vaccinated for COVID. All adults in America could have been vaccinated by last July, which would have ended the crisis. That means every large spike in cases after July was totally preventable and the unvaccinated have chosen to let the chips fall as they may. So, in our frustration, is it acceptable to tell a patient who refused to get vaccinated, and thus made your job much more difficult, that they will need to find another doctor? The answer is yes, and Medscape shares with us the times when It's OK for Docs to Refuse to Treat Unvaccinated Patients. Would you ever do this?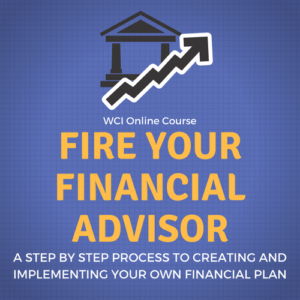 I recently had a comment on one of my articles stating that a doctor can only reach FI in their 50s if they had a big inheritance, no kids, and no spouse. Seems this doctor thinks FI is a pipe dream. But with physician's income in the top 5% of the country, if they can't reach FI than no one can. But Millennial Revolution shares the story of how a waiter reached FI before age 50 in a high cost of living city. So I say, if a waiter can do it, so can a physician. 
I hope you enjoy these articles as much as I did. I look forward to updating you again next week with a few more articles I find especially interesting. If you read an especially good article, send me the link so I can share it with others.