Every week I find a few great articles I feel are especially valuable. Following are this week's best. I hope you find them as useful as I did.
This week's favorites include healthy retirement habits, financial independence without delayed gratification, how proper asset allocation will help you sleep, getting off the hedonic treadmill, and how physicians can get confidential mental health help.
Happy reading!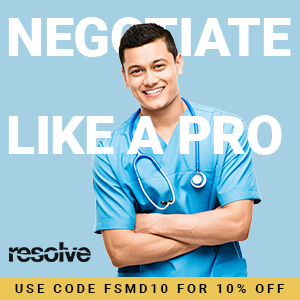 When I retired there were a lot of changes I did not expect. But there are ways to make sure these changes affect you in a good way. Leisure Freak shares How to Develop Healthy Habits During Retirement. In the last six years, since I retired from medicine and repurposed my efforts to teaching finance, I have dabbled in every one of these habits. Which habits do you find are important?
Many people equate becoming financially independent with great sacrifice. They don't realize that sacrifice is simply not necessary to reach financial independence. You can live a great life while pursuing financial independence. Physician on FIRE published my thoughts on achieving Financial Independence Without Delayed Gratification. Have you ever fallen into the false notion that financial Independence means giving up enjoying life in order to attain it? Live your best life every day and don't delay your happiness until retirement.
Some people think I'm crazy for having my retirement funds invested 100% in stocks. But I have money outside of my retirement plans that I am actually living on in my retirement. Since I am not dependent on my retirement plans, I still consider them as long-term investments. FI Physician talks about the idea of asset allocation in retirement with How Well Do I Sleep at Night vs. How Rich Do I Want the Kids to Be? This is a common concept discussed in my financial makeover coaching. When the question comes up about how much should be in the emergency fund, my answer is "enough to let you sleep at night." If the current amount bothers you, then change it to an amount that will let you sleep at night.
Happiness can never be reached if you are not content with what you have. You get stuck in a loop of needing one more thing: I will be happy if I have that  I now have it and it's exciting  I've had it for a while and now it is boring  But that new one looks better  I will be happy if I have that……….. This is called the Hedonic Treadmill which you want to avoid because it is hard to get off. Loonie Doctor shares the Happiness Biology: Evolve Beyond the Hedonic Treadmill. What do you do when you catch yourself on this treadmill?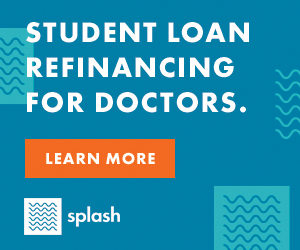 Mental health for physicians is a problematic topic. If you have a mental health issue, such as depression, what can be done? If you do nothing, your mental health can spiral out of control, but of you seek help for the condition, it can jeopardize your career. Your medical license is one of the only places in the United States where you can be discriminated against for a disability. Thus, seeking help for mental health issues is frightening. Dr. Pam Wible shares with us How the Depressed Doctor Can Get Confidential Mental Health Care. If you think you are depressed, don't avoid getting help or it could cost you your life. 
I hope you enjoy these articles as much as I did. I look forward to updating you again next week with a few more articles I find especially interesting. If you read an especially good article, send me the link so I can share it with others.