Every week I run into a few articles that I feel are especially valuable, so each Monday I plan to share some of the best with you, my readers. I hope you find them helpful.
This week's favorites include active vs passive real estate investing, tips to avoid student loan mistakes, living with less stuff is often more, the parallels of radiology skills with those of finance, and the inspiring story of a young girl who becomes a champion with the help of her doctors and a little technology.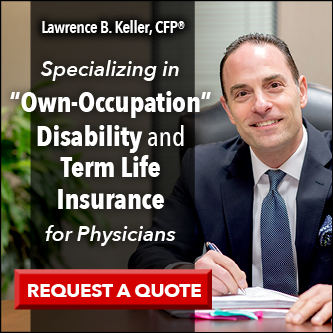 Happy reading!
This week Peter Kim, MD from Passive Income MD spelled out the difference as he sees it between active and passive real estate investing. I think the "active" part of real estate investing is often overblown. Read my thoughts on this subject here. Peter and I both love real estate investing. He states that doctors on his site are 2:1 in favor of the more passive forms he discusses. For those of you who want to learn how to own real estate yourself, without turning it into a second job, pick up a copy of my new book, The Doctors Guide to Real Estate Investing for Busy Professionals. Also come join Peter and I at his Real Estate conference this weekend in LA. (It's called Financial Freedom Through Real Estate) 
There are a lot of costly mistakes you can make with your student loans. Theresa from DocWife shares with us eight mistakes with student loans that will cost you thousands. If you follow her advice, you will be on your way to PSLF heaven. For more tips on making the transition from resident to attending a smooth one, check out my book on the subject. 
When I worked as a locums doc at an assignment one week a month, I had an apartment in that town with very little stuff in it. It was such a freeing experience for my wife and I to be there. I ran across this nice article on Minimal MD that spoke to the need for us to de clutter our lives. You want to be a minimalist will open your eyes to the concept of less is more. You will have more freedom to do the things you really want to do if you remove all the stuff that clutters up your life. There really is a benefit to having less stuff. I know from experience.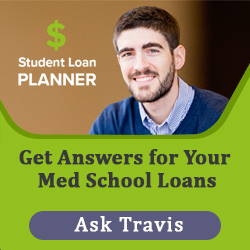 Everyone Needs A Little More Radiologist In Them Part I is a great read from XRAYVSN. There are some great parallels between the skills of a radiologist and the skills needed to do well with your finances. I think my favorite is #3 on his list. Which concept resonated best with you?
I love a great story of overcoming obstacles to become a champion. This is a heartwarming story of a young girl named Hannah Jordan, who was nearly bedridden, until she got on a bicycle. She discovered a love of bicycling and went on to race bikes. She needed special permission from racing officials to be able to race with a gastrostomy tube that runs 24/7. I think this story of a teen girl with a rare illness wearing a gastrostomy tube to compete in the world cycling championships will warm your heart. This great story first appeared on Good Morning America then I saw on Yahoo News. Hannah's story had a special meaning to me as I found biking to get back in shape and also went on to race bikes. I ended up winning Oregon's best all Around Rider award. Biking had a big effect in both my life and Hannah's.
I hope you enjoy these articles as much as I did. I look forward to updating you again next week with a few more articles I find especially interesting.