Every week I find a few great articles I feel are especially valuable. Following are this week's best. I hope you find them as useful as I did.
This week's favorites include a reversal of burnout, new changes to the PSLF program with an important upcoming date, we are not looking at the right indicators when deciding about quality healthcare, the consequences of my spouse quitting medicine, and a doctor contemplates the end of his medical career.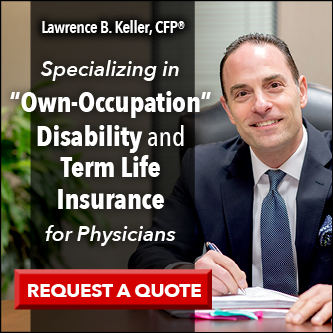 Happy reading!
Burnout is a very serious problem for those in medicine. XRAYVSN was at the end of his rope until he made one simple change in his practice. Suddenly, he enjoyed his career again and was not on the verge of quitting. I also change one thing when I became debt free and I really enjoyed my new and improved practice. Sometimes that is all it takes, a single change, and you enjoy your work again. Check out how he did it in Can You Unburn Toast? (Is Recovery From Burnout Possible?)
If you are looking to get your federal loans forgiven, the White House has given you a few big breaks recently. Some from president Trump and some from President Biden. But there is an important deadline approaching you don't want to miss. The Frugal Physician helps us out by reminding us what has changed and what date to be aware of in her article The PSLF Overhaul. 
How do we pick the right hospital or physician for our needs? It can be a very complicated process. Innovator MD discusses this issue and gives us a new way to look at our options. I never thought of this the way he does. Patient satisfaction scores are useless if the procedure they are satisfied with was never indicated in the first place. It seems we are measuring the things that are easy to measure, but not helpful. We are not measuring what really matters, the things that take more effort to ascertain. Take a look at A Healthcare Organization is NOT Like a Restaurant. I also disagreed with this process and how the quality control department worked. They often only measure what is easily accessed in the EMR, not what we should know.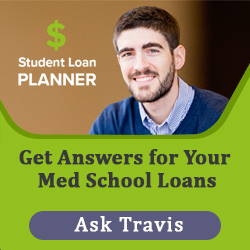 I recently discussed the notion of physicians quitting before society's designation of "Full Retirement Age." You can read them here and here. Some people are very opposed to quitting early, others don't care. Dr. Charles Patterson tackles the question on The White Coat Investor with his article My Spouse is Quitting Medicine. If you are contemplating quitting early, please read The Doctors Guide to Smart Career Alternatives and Retirement before you pull the trigger. 
Retirement seems to be a recurrent theme today. Dr. Bruce Campbell contemplates how his career in medicine will end. He has had a full life and career and doesn't want to overstay his welcome. His story is featured in Doximity's Op-Med section and is titled Ending Your Career with Grace Means Letting Go of the Knife. 
I hope you enjoy these articles as much as I did. I look forward to updating you again next week with a few more articles I find especially interesting. If you read an especially good article, send me the link so I can share it with others.