Every week I run into a few articles that I feel are especially valuable, so each Monday I plan to share some of the best with you, my readers. I hope you find them helpful.
This week my favorite read is of course my new book, The Doctors Guide to Real Estate Investing for Busy Professionals. If you always wanted to invest in real estate, but thought you didn't have the time, then this book is for you. I owned 64 rentals as a full time general surgeon, so I know you can do it, and I can teach you how.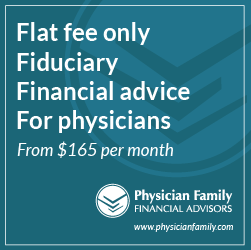 This week's other favorites include, paying off the mortgage vs. investing, is the backdoor Roth IRA really worth the effort, when to cancel your life insurance policy, the short story of one girl's quest to become a physician and make a difference, and seven benefits of debt free living that every doctor should know.
Happy reading!
I am constantly asked the question about which is better, paying off the mortgage or investing. It is always asked as if those are the only two options. Joseph Hogue over at PeerFinance101 posted a nice article with some real data titled The Financially-Dumb Answer to Pay Off the Mortgage or Invest. He makes some great points. I recently tackled this same question with my Intergalactic Investing with Spock. Spock took a very logical approach just like Joseph Hogue did. What is your approach?
There has been much hype about the backdoor Roth IRA. Some go so far as to lead you to believe that retirement is impossible without it. I don't even have any Roth products and I retired at age 54 so it is certainly not indispensable. The Physician on FIRE put out a nice debate on the Roth's true value in The Backdoor Roth Point/Counterpoint: A Must-Do or Meh? The plus side was taken by David Graham of Fi Physician and the counterpoint was taken by Justin Harvey from Quantifi Planning. Which side of the fence to you fall on? I'm kind of meh myself, but it is a nice tool in your quiver.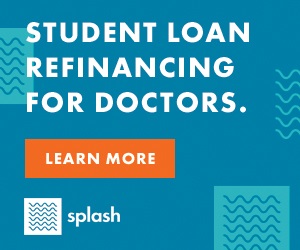 Life insurance is to protect your family from catastrophic disaster in the case of the bread winner's death. There does come a time when it is no longer needed. That is the topic of this nice article from Stephen L. Nelson at Evergreen Small Business. It's called Cancelling Life Insurance: Three Rules for Pulling Plug. I wrote something similar called When Should You Cancel Your Life Insurance. This is not the lottery for your kids, it's insurance against income loss. Never forget that. I cancelled mine after I was financially independent. When will you drop yours?
I remember the fear I faced going off to college. It was less, but not gone, when I went off to medical school. Allison Neeson is an MS1 at Tufts and her article just won the grand prize in the White Coat Investor's scholarship contest. Allison had a bit to overcome, but didn't let that stop her. Another great physician to be. I hope you enjoy her story and are reminded of why you became a physician.
We have been living without any personal debt since 2001 when we made our last house payment. I can attest that this is way better than having to make debt payments every month. The Debt Free Doctor tells us of Seven Benefits of Debt Free Living Every Doctor Should Know. If you want to hear more benefits, then pick up a copy of my book The Doctors Guide to Eliminating Debt and begin your journey to becoming debt free.
I hope you enjoy these articles as much as I did. I look forward to updating you again next week with a few more articles I find especially interesting.