(It was great fun to be a speaker in the virtual Financial Freedom Through Real Estate Conference last weekend. If you missed it you can click here to get access to the lectures. It's rewarding to share my experiences to help others become successful real estate investors. Hope you found the experience helpful.)
Each week I run into a few articles that I feel are especially valuable. Every Monday I would like to share some of the best with you, my readers. I hope you find them helpful.
This week's favorites include a snapshot of what a millionaire's life actually looks like, getting women more involved with the family finances, tips for getting a better physician contract, some pitfalls of PSLF, and what to do when you have a windfall of cash.
Happy reading!
Becoming a millionaire has always been the definition of wealthy. Even though a million dollars today is nothing like it was a century ago, the term is still the benchmark. ESI Money has been interviewing millionaires to see what makes them tick and now that they passed 200 interviews, they have posted a summary of their findings in What We've Learned From 200 Millionaire Interviews. The findings are not surprising if you have read The Millionaire Next Door or Everyday Millionaires. It was interesting to see my life reflected in their numbers even now, more than two decades after I crossing that threshold. Most of the millionaires I know fit this mold. Have you wondered what a millionaire's life looks like? How does yours compare?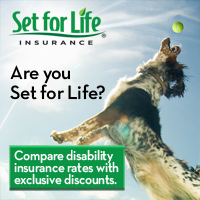 Traditionally, women tend to let the man of the house make the long-term financial decisions. But is that the best practice? If women are not involved in the finances, then what happens when they are suddenly thrust into that role? This article by Her Money states that "Through Divorce and widowhood, eight of 10 women will end up solely responsible for their financial security during their lives." When women are eventually responsible for all the finances, will they know what to do? A first step might be to read Stop Letting Your Man Make These Financial Decisions Without You. 
Contract negotiation ranks right under root canal on the fun things in life. But negotiating your contract well will play a big part in your happiness throughout your career. Before you sign a contract, you have leverage. After you sign, you must follow what the contract says. Everything is negotiable and your life will mirror your negating efforts.  The Physician Philosopher put out a nice article on Five Things You Must Know About Physician Contract Reviews. Make sure you never sign a "Standard Contract." Make it specific for you so you will have the job of your dreams. If you want more information, I devoted an entire chapter to contract negotiations in my book The Doctors Guide to Starting Your Practice/Career Right.
To say trying to navigate the Public Service Loan Forgiveness program (PSLF) is a pain is an understatement. If you have ever dealt with any governmental agency, you already know the drill; Lots of paperwork, system inefficiency, slow moving, refiling forms, nothing is done the easy way…….  Kevin MD gives us a look at the process through the eyes of Dr. Altelisha Taylor, who blogs at Career Money Moves , with her Nine Things I Learned when I Signed Up for PSLF. I had to deal with these same inefficiencies when dealing with HUD tenants. The program is great for helping them pay their rent, but the hassle factor is outrageous. The biggest problem I have seen with PSLF is that the government can't keep track of how many payments you have made and most physicians/residents don't keep track either. Then when it is time to have your remaining balance forgiven, even though you have made the required 120 payments, you can't get your money because there is no 'proof' the payments were ever made. They will do anything to avoid giving you the money.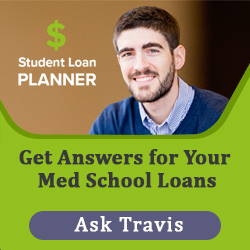 As a financial coach, I am often confronted with the question of what to do with a lump sum of money. There are so many options, but often spending the whole amount quickly is the one that is chosen. When a lump sum falls into your lap, it is a chance to get a reset and make a bold move in your financial life. Dr. Nikki, the Female Money Doctor, tells us about her struggle with what she should do with the lump sum she got when her father passed away. Her article is titled What's the Best Thing to Do With a Lump Sum of Cash? Even when you teach this stuff, when it comes time to actually do it, you can start to second guess your choices. If you ever have this opportunity, contact me and let's talk about the pros and cons of your options before you make a costly mistake. Think about all those professional athletes who make millions and end up broke. Don't follow in their footsteps.
I hope you enjoy these articles as much as I did. I look forward to updating you again next week with a few more articles I find especially interesting. If you read an especially good article, send me the link so I can share it with others.