Every week I find a few great articles I feel are especially valuable. Following are this week's best. I hope you find them as useful as I did.
This week's favorites include are physicians bad people if they retire before they die, is artificial intelligence more dangerous than nukes as Elon Musk predicts, four physicians walk into a bar, ways to be generous, and what does success really look like.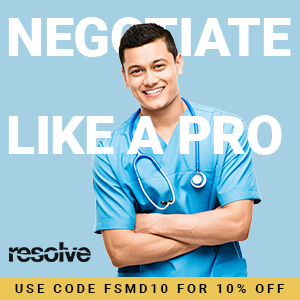 Happy reading!
I retired from medicine early at age 54 after moving to part time at age 51. Does that make me a bad person? Shouldn't I have worked until I dropped, since I have skills to help others? What is the acceptable physician retirement age? I have already outlived one of my grandfathers and am rapidly approaching the age my other grandfather died. There is a lot of talk about physicians not doing the "right thing" when they retire early, or at least earlier than the person doing the talking. Is it morality or jealousy that is talking? The White Coat Investor recently addressed this issue with Are Physicians Who Retire Early Abusing the System That Made Them Rich? What are your thoughts? Should anyone be required to work until they drop? Here are my thoughts on How I Knew it was Time to Retire. 
When Elon Musk talks, people listen. Or at least reporters write about what he says. But when he stated that artificial intelligence will become more dangerous than nuclear weapons, was he right? And how does it apply to our medical practice. Kevin MD shares with us an article describing the future in Is Elon Musk Right About the Future of Medicine. One of the things I have not missed since I retired from medicine is the electronic medical records. What do you think the future holds?
What do you get when four physicians who teach other physicians about financial independence and living a great life all sit down to dinner together? That's what happened when The Darwinian Doctor, The Physician on FIRE, Financial Success MD, and Dr. Chris Loo sat down for dinner at FINCON22 in Orlando. Near the end of dinner, The Darwinian Doctor asks what advice we would each give to a young budding physician. He shares those pearls in Four Physicians Walk into a Bar. One talked about investing, one talked about lifestyle, and one discussed choices. The fourth took notes and wrote this article. Which of these pearls of wisdom has helped you? Which do you need to incorporate right now?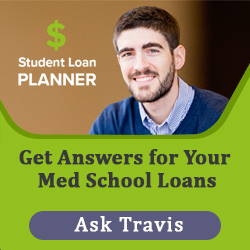 Being generous compels us to feel good, which makes us realize the old saying is true; it is better to give than to receive. Get it Done shares with us 50 ways to be Ridiculously Generous – and Feel Ridiculously Good. I have found that I enjoy doing #18 and consequently I have boosted what I do in this area over the last few years. How have you been generous? Does it make you feel good?
Success has as many definitions as there are people in the world. We all have a unique vision of what success looks like. One Frugal Girl takes us on a journey to look at how we define success in What Does Success Look Like and How Does it Feel? Have you taken the time to actually define what success would look and feel like to you? If you can define it, you can achieve it. 
I hope you enjoy these articles as much as I did. I look forward to updating you again next week with a few more articles I find especially interesting. If you read an especially good article, send me the link so I can share it with others.