(Last call for those of you sitting on the fence about getting high performance coaching from me this winter. Let's make 2021 your best performance ever! Contact me for a free strategy session to see if high performance coaching is for you.)
Each week I run into a few articles that I feel are especially valuable. Every Monday I would like to share some of the best with you, my readers. I hope you find them helpful.
This week's favorites include should you start a 'side gig', starting a Roth IRA for your kids, mistakes in choosing a job, mistakes that made me smarter, and how a few simple changes can make a profound effect on your retirement.
Happy reading!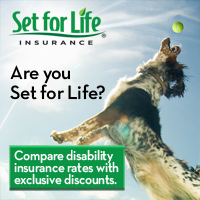 In the past year physicians have been flocking to start side gigs, or alternative income sources. The recent pandemic shutdown has shown many physicians that their income is not as secure as they thought. Nisha Mehta, MD, has been talking about physician side gigs for a long time. Medscape published an article from her titled, MDs Flock to 'Side Gigs' for Money and Pleasure. Should You Do the Same. In it she describes what it takes to find and start a side gig.  I wrote a section in my book, The Doctors Guide to Smart Career Alternatives and Retirement, that deals with career alternatives for this same group of physicians. What about you? Are you considering starting a side gig? For some, it can eventually turn into their main gig.
Are you considering starting a Roth IRA for your kids? It is a really great idea. In fact, I wrote about it in an article on How to Fund a Million Dollar Roth IRA for Your Child with Government Money. Every state has different rules regarding employing your kids, and the Roth must be funded by earned income, so make sure you follow the employment rules for hiring your children in your state. The Frugal Physician is employing her kids and using the money they earn to fund their Roth IRAs. She spells out the special rules that must be followed if you live in New York. It is a great primer about what you need to consider before employing this phenomenal investment for your kids. 
Finding your first job, or even the next job, is a daunting task. There are so many things to consider. Smart Money MD walks us through five mistakes that are commonly made at this juncture. The article is titled Five Mistakes I Made Choosing My First Job. Did you make any of these mistakes? The second one is crucial and I spent an entire chapter on it in my book The Doctors Guide to Starting Your Practice Right. If you are currently in your final year of residency, about to get your first job, be sure to read this article and my book. They will greatly improve your chances of picking the right job the first time. Mistakes can be very costly. 
Sometimes we have to learn things the hard way; not by listening to others and learning from their mistakes, but by making our own mistakes. Don't do that today, listen to Budgets Are Sexy as we learn Two Big Investing Mistakes That Actually Made Me Smarter. Read this article and become smarter so you won't have to learn these lessons by repeating these mistakes. Stand on his shoulders instead.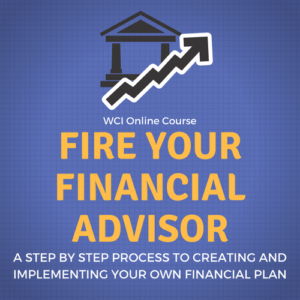 There are many variables that can change the amount of money you have when you reach retirement. Physician on FIRE has a classic example of four physicians and how the choices they made throughout their lives affected the amount of money they  had accumulated for retirement . If you wonder what the long term effect of spending a little less and investing a little more is, check out his Tale of Four Physicians. If you like this article, I have a similar story in The Doctors Guide to Starting Your Practice Right as I follow the lives of Dr. Timex and Dr. Rolex from residency to retirement. You can imagine where these two paths will lead in their twilight years. 
I hope you enjoy these articles as much as I did. I look forward to updating you again next week with a few more articles I find especially interesting. If you read an especially good article, send me the link so I can share it with others.