Every week I find a few great articles I feel are especially valuable. Following are this week's best. I hope you find them as useful as I did.
This week's favorites include never underestimate someone who won't give up, ten things those in the FIRE movement don't want you to know, financial well-being can make you a better doctor, start looking for drowning colleagues, and how being a physician affects your kids.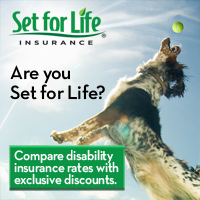 Happy reading!
I love an underdog story and this one touched my heart. The story of a man who ran 544 miles non-stop. That is a long way. My wife and I walked 450 miles over a month. This guy ran 544 miles in 5 days. WOW! It is hard to understand what that would be like. Budgets Are Sexy shares with us the story of A Potato Farmer Who Walks Into the Outback. I remember making my plan to retire at age 50 and being told it was not possible and I would never be able to do it. I did it anyway. Next time someone tells you that you will not be able to do something, remember this story.
The FIRE movement is here to stay, but a few things are up for debate. Early Retirement Now sheds some light on Ten Things the "Makers" of the FIRE Movement Don't Want You to Know. Like anything, if you take it to the extreme, things don't always pan out. Remember to take everything in moderation. If I had figured it out back then, I could have started the FIRE movement in the 80s when I set up my FIRE plan to retire at age 50. But without the internet, I'm not sure if it would have caught on.
I found that as my finances improved, I could make changes in my practice for the better. I became a much happier physician. The Prudent Plastic Surgeon came to the same conclusion and he shares his findings in How Financial Well-being Made Me a Better Doctor. What did you change as you moved into a better financial position?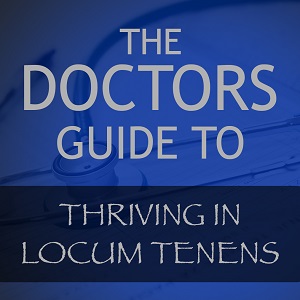 Many physicians are hurting right now and many are on the brink of suicide. It is hard for others to imagine how a physician, one who has made it to the top, would want to die, but they are out there. Kevin MD published a story from one doctor who had such an event in her past and reminds us to Start Looking for Drowning Colleagues. Drowning happens in silence, not with flailing arms. Keep a careful watch and an awareness for our colleagues who are hurting and reach out your hand so they can grab hold and survive. 
Kids are affected by everything around them, especially their parents. But what special ways is this different for the children of physicians? Tired Superheroine address this question with How My Being a Doctor Really Affects My Kid. Make a positive impact on your children today. 
I hope you enjoy these articles as much as I did. I look forward to updating you again next week with a few more articles I find especially interesting. If you read an especially good article, send me the link so I can share it with others.