Every week I run into a few articles that I feel are especially valuable, so each Monday I plan to share some of the best with you, my readers. I hope you find them helpful.
This week's favorites include a family medicine doc who paid off more than $500,000 of debt, the juggling act between being a surgeon and a mom, my oatmeal breakfast really is better for me, and a review of a binder that holds all the information your family needs upon your death.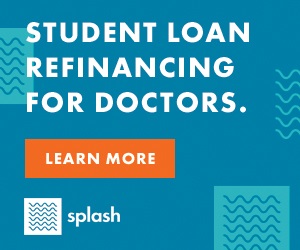 Happy reading!
Many doctors who hear my story of paying off $500k+ of debt to become debt free often say "but you are a surgeon, you make more than me." Odds are I didn't make more than you as I lived in a very poor part of the country and earned an income close to the average physician, not the average surgeon. Today you can hear from a family practice doctor, Dipak Patel, MD, who told his story on the White Coat Investor in an article titled Family Medicine Doc Slays Over a Half-Million Dollar Debt. I did it, he did it, so have a lot of other doctors, and you can do it too. If you want to hear my story, it is the first chapter of The Doctors Guide to Eliminating Debt.
Many people think choosing to be a surgeon means choosing to not have a nice home life. That is not the case. I read this story by Emma Goldberg from The New York Times on Yahoo News of Dr. Erika Rangel who is working on what it takes to juggle two careers: Surgeon and Mom. The article is called When the Surgeon is a Mom. She is finding her way, as have many others. I had a great life as a surgeon and wrote about it in Choosing to be a general surgeon is not choosing a bad lifestyle. Your lifestyle will be what you make it no matter what job you choose. So, you might as well choose to have a great life.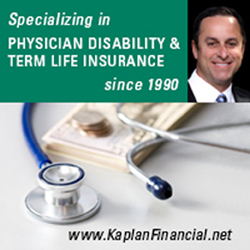 I switched to eating oatmeal for breakfast a few years ago and found it improved my morning. It seems to stick to my ribs and makes me not need a mid-morning snack. Medscape published a Reuters Health article that shows the results of a Danish study that concludes eating oatmeal instead of eggs and toast lowers the risk of stroke. So if I live longer I will need more money for retirement, but if I don't have a stroke, I might need less money because I won't need rehab. No matter what, living longer without a stroke seems better to me.
As you know I recently helped with my father-in-law's final arrangements. I discussed what preparations were needed for the memorial here and the burial arrangements here. Today I read a timely post from The Physician on FIRE regarding The Importance of a Legacy Binder: The "ICE" Binder. This is a great place to collect everything your loved ones will need upon your passing. The Binder was put together by Chelsea Brennan from Smart Money Mamas. A good New Year's Resolution would be to gather all your final wishes and paperwork and put it in one place for your loved ones. Help your parents make one too.
I hope you enjoy these articles as much as I did. I look forward to updating you again next week with a few more articles I find especially interesting. If you read an especially good article, send me the link so I can share it.