(There are still a few slots left in my one-on-one high performance coaching program this winter. Complete this 12-week program before the great weather hits this spring and turn 2021 into your best year ever.)
Each week I run into a few articles that I feel are especially valuable. Every Monday I would like to share some of the best with you, my readers. I hope you find them helpful.
This week's favorites include Dave Ramsey's 10 reasons you are not getting ahead, five things you can do to become financially independent, how feeling entitled is making you poor, financial tips for young doctors, and tell me again why you don't have a will.
Happy reading!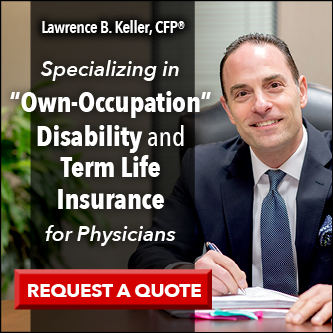 Financial success is a multi-faceted target most of us seek to hit. But there are many specific things we are doing that hold us back from that goal.  Yahoo Finance shares some of the things that are holding us back in Dave Ramsey Says These are 10 Reasons You're Not Getting Ahead. I think his reason #1 is a problem for most doctors. There are many other things that are holding us back and keeping us from reaching our dreams, but these ten are a good place to start.
After you get rid of the 10 things that are holding you back, start these Five Things You Can Do Today to Become Financially Independent. This is a great story originally written by Physician on FIRE and republished by the White Coat Investor. Item one on the list is so simple, it would make everyone who did it an automatic millionaire, yet many don't even do this one effortless thing. 
I often hear people utter phrases that sound like they are entitled to have something. But as a free country, you are only entitled to the freedom to realize your dreams. We must stop using phrases that make us believe we are entitled to success in all areas. How many times have you said, "I've worked hard, so I deserve _______," as if they were connected?  Most of us work hard. It doesn't make us entitled to anything other than the income we agreed to get in exchange for the work we did. Mapped Out Money shares with us Four Phrases that Show why Being Entitled Makes You Poor.  Reality check: You are not entitled to anything. So go earn what you want and stop feeling entitled. 
Do you ever wonder where all your money disappears to? Lots of it seems to come into our hands but at the end of the month none is left. Medscape has a few tips in this regard in their article Where Did All My Money Go? Financial Tips for Young Doctors. If you are in need of additional guidance as a young doctor, my book The Doctors Guide to Starting Your Practice Right is a must read. It is filled with everything you should know as you transition from resident to attending.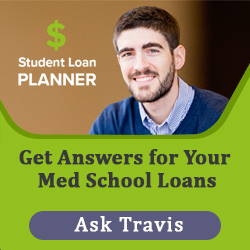 We will all breathe our last breath at some point. When that happens, we will leave behind a lot of stuff. Who will get it? Do you want the state to decide for you? Most people don't, yet so many have never bothered to make a Last Will and Testament. Xrayvsn walks us through his thinking on Facing Mortality: It's Time to Update My Will. How about you? Do you have a will? Has it been updated in the last five years? If not, make it a priority to make or updated your will before the first month of 2021 comes to an end. Do it now.
I hope you enjoy these articles as much as I did. I look forward to updating you again next week with a few more articles I find especially interesting. If you read an especially good article, send me the link so I can share it with others.