Many doctors dream of the day they will retire and travel the world. I was one of them. Way back in medical school, I set my sites on retiring at age 50. As I neared my retirement date, I had some apprehension: Would I like being retired? Would I miss medicine? Would I get bored? Would I have enough money?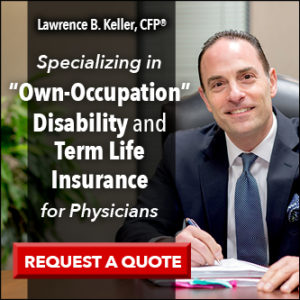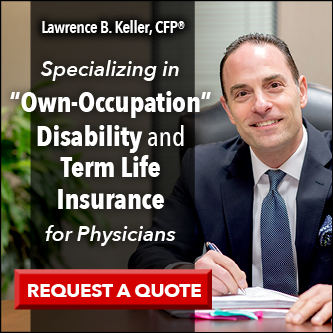 Now that I have finished my first full year of retirement, or more correctly repurposement, I know the answer to these questions. Let me show you what my first year of retirement looked like. You might be surprised.
It all started on the morning of February 20, 2017, at 7 AM, when the call week ended on my final day of locums. I went into the hospital to make rounds, sign out, and turn in my pager. One doctor asked me what song I wanted to leave with. I said Kathy Mattea's "Eighteen Wheels and a Dozen Roses." That song had been playing in my head all week.
As I left the doctors charting room for the last time, one of the doctors played that song (I'm listening to it now as I write this). I had a spring in my step and a smile on my heart. I went back to our apartment to meet my wife as a retired physician. We finished packing, turned in our keys to the apartment, and said goodbye to a long career in medicine as we headed home.
We arrived home, unpacked, celebrated my son Brian's 25th birthday, and prepared for an upcoming trip. Seventy-two hours after retiring, we got on a plane to Los Angeles to attend Roger Love's "Voice of Success" weekend seminar. Upon returning, we had two days to prepare for a month long journey to Israel, Spain and Portugal. My 55th birthday party was in Israel and Carolyn, my wife, celebrated her 54th in Madrid, Spain.
We got back home at the end of March and finally felt like we were retired, for a week and a half. Then I got on another plane and flew to Hollywood to participate in a singing event and a session with my coach, Roger Love. I got back home to celebrate Easter without worrying about being on call for the holiday.
Since I was no longer traveling as a locums, my wife and I were able to return to leading worship at church once a month. After leading worship eight to twelve times a year for 20 years, we had stopped when my locums work frequently took us out of town. Now we were back on stage.
In May we booked two time share weeks back to back. The first one was just north of San Diego. We rode our tandem bike almost every day on the sunny southern California coast. Then we drove to the second time share week in Las Vegas to see a few shows.
In June we booked another time share near Houston, and visited mission control and two presidential libraries, before driving up to Dallas, for a family reunion.
In July my son, Brian, got married to his new bride, Jenny, on 7/7/17. We sent them off to use one of our time share trades for their honeymoon.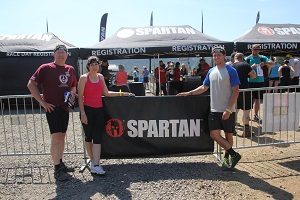 Later that month, we took our motorhome to Diamond Lake. We arrived on Monday and stayed until Friday. Now that I was not working during the week, we could avoid the weekend crowd. My youngest son, Keith, brought his girlfriend up to visit with us one of the days.
In August we used another timeshare week at Big Bear Lake in Southern California, followed by a weekend in Hollywood where I got the opportunity to do a stand-up comedy routine at the Improv. I had spent a lot of time in July working on that routine. Afterwards, we came home and zipped to Portland, OR to participate in a Spartan Race, an obstacle course in the mud, with my son, Keith, and my sister-in-law, Becky. We stopped to visit some friends on the way home and watching the solar eclipse with them.
In September, I went to a Christian men's camp with my son, Brian. Following our weekend at camp, Carolyn and I prepared for a six week motorhome trip across the country. We drove down to a High Performance Conference in San Diego and then spent three weeks travelling all of route 66 from LA to Chicago where I was a mentor at a SEAK physician conference. We then headed down to Dallas for a blogger conference, FINCON, and met some fellow physician financial bloggers. We worked our way through Utah arriving home on November 6th, just in time to vote. I published a video each day, along with several pictures, chronicling the trip on my Facebook page.
We were then home for two weeks, before heading to Portland, Oregon to celebrate Thanksgiving with Carolyn's family. We got home just in time to hop on a plane to Branson, MO. My mother and one of her friends joined us for this trip and we saw a live show every day for a week. This was another time share trade. We then drove to Nashville for some more timeshare fun the following week.
In December we saw the local production of the Nut Cracker ballet, which I had always missed because I was working. We had everyone on my side of the family over to our house Christmas Eve and then went to Portland, OR, to spend another Christmas with Carolyn's Family. I was happy to be off call for every holiday that year.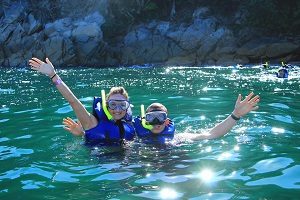 In January we took a cruise with my son Keith, which was a college graduation present. His girlfriend and my mother shared a room and accompanied us on the cruise. This was an 11 day, round trip cruise to Mexico from San Francisco.
We then stayed home for three weeks before hopping on another cruise ship. This one was a 31 day cruise to South America and the Amazon. Carolyn's aunt, Etta, and one of her friends joined us on this one. On the anniversary of my last day of work, I was on a cruise ship in the Atlantic Ocean off the coast of Brazil, near the equator, enjoying the sunshine.
In addition to my travels, during my first year of retirement/repurposement, I continued to promote my books, was a guest on several podcasts and became more active on social media. My third book, The Doctors Guide to Smart Career Alternatives and Retirement, was released in the fall and later became an Amazon best seller.
We discovered, after a few calculations, that we were away from home 50% of the year travelling somewhere in the world. We visited 15 states and 11 countries. I did miss medicine one evening after watching a Hallmark movie about a doctor. The movie brought back great memories for me of my long and happy career in medicine. Then the feeling passed. You can read about that moment in my blog post titled "Will You Miss Medicine When You Retire."
I had a great year my first year retired/repurposed. A big surprise was to see my tax bill fall to zero! You can read about that here. My worries about missing medicine did not come to pass. My concern of having enough money to do all I wanted was not warranted. Boredom did not set in. I would have loved to live this life earlier, but that would have meant giving up medicine sooner and I don't think I could have done that. I'm glad to be in this next phase of my life as a repurposed surgeon, teaching other doctors how they can live a healthy, happy, debt free, and financially secure life.
I hope you will continue to follow me on this great journey and prepare to take the journey yourself. We are planning on spending a little more time at home this year. With so much time away, home feels like a vacation now. But I do have my sights on some great travel destinations and would love to do a world cruise. We'll see how it all pans out.
If you would like to better prepare for your eventual retirement, pick up a copy of my book, The Doctors Guide to Smart Career Alternatives and Retirement. Bon Voyage.