The healthcare industry has a never-ending supply of people who want your time. You can literally work 24/7 if you don't set some boundaries. Most jobs have a fixed start and stop time, but not yours. You must set the start and stop time. Every day, several people will call the office and ask to be seen right away. Never did my scheduler ask if we could work in the extra patients at 6:00 a.m. The office staff had drawn a line in the sand; they didn't come in until eight thirty.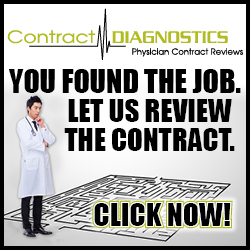 How did the line get drawn? Someone drew it. You be that someone. If you want to always be home for dinner, tell your staff you won't see patients after 5:00 p.m. You can even leave empty slots in the schedule, so you can work in those urgent patients without added fuss.
When I started coaching my son's U8 soccer team, I drew some hard scheduling lines at the office. Tuesday and Thursday afternoons from four to six were reserved for soccer practice. The kids and parents would be depending on me to be there on time. No patients were to be scheduled after 3:00 p.m. on those days. Guess what? It happened exactly that way. If you plan it, it will happen. Once or twice each season, some emergency would pop up and prevent me from being at practice. I accounted for that possibility and had a backup parent who agreed to cover for me when needed, and it all worked out.
I hosted a visiting doctor who came to our town for a conference. At one point during the day, I told him I had to get to soccer practice. He was astonished. How could I possibly work coaching soccer into my schedule? I had the same specialty as he, and he couldn't do something like that. I told him a little secret: "I'm the boss. I tell the staff when I will work, not the other way around." He worked in an academic position and couldn't control his schedule. Within a year, he left academics and joined a private practice where he could be in charge of his schedule.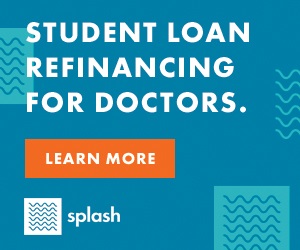 If you don't make time for your family, no one will. Do you want to see the kids off to school in the morning? Schedule it. Do you want date night every Tuesday night? Schedule it. Do you want to be home for dinner every night? Make sure your staff knows your scheduling priorities. If you want to make it to the kids' after-school events, put it into your schedule. Take control of your time and put the things in your schedule that matter most to you.
Using this method, I have been able to be a soccer coach, perform the lead in a musical, be in two plays, perform in several variety shows, do magic shows for the school district, be on the church worship team, and many other fun activities. I seldom missed my kids' school or sporting events. It is possible to take charge of your schedule and control time on your terms.
It is very easy for young doctors to fall into this trap: "I'll work really hard for a few years when my kids are young, and scale back when they are old enough to know I'm around." Those few years become a few more years and before you know it, valuable family time has slipped away and can never be recovered.
You run your practice.
Don't let your practice run you.
Someone will be taking control of your schedule. Make sure that someone is you.
Comment below about any tricks you use to manage your time and take control of your schedule.