Last week I talked about who should own a timeshare. If you are among those I was describing, then the following tips will be helpful to squeeze the most value out of your purchase.
If you want even more tips and tricks for using your timeshare, pick up a copy of my best selling book, A Guide to Loving Your Timeshare: How to get the Most for your Money in Family Fun and Experiences.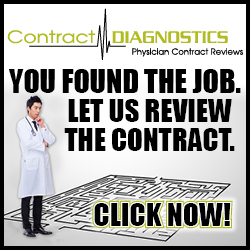 Many people gripe about the cost of owning timeshares. They only seem to be online though, since I don't run into any gripers when I'm vacationing at a timeshare. I guess all the gripers stayed home to write a post about why they can't afford to use their timeshare, but that was the subject of last week's article.
Now I want to show you how to get the most value out of your purchase, and when you know that, the cost is very reasonable.  My cost per week for using my timeshare over the last 25 years is $663. When I bought the unit, I didn't know any better and paid full retail price.  Had I not made that mistake, my timeshare vacationing cost would average $400 a week ($57/night) for the 61 weeks of vacation I have used so far. That is a real bargain for staying at an upscale resort.
You cannot find a hotel for $57 a night, and timeshares are way nicer than hotel rooms. For the 1 bedroom unit I trade, I usually get 1-3 bedrooms, a full kitchen, living room, dining room, 1-2 baths, WIFI, swimming pool, group activities, movies, games, library, pool or ping pong tables, gym, lounge, computer terminal and sometimes even a weekly poker tournament. You won't get all that at a hotel, let alone for $57 a night.
We recently went to an event in Hollywood.  We booked a nearby timeshare for the week prior to the event and then went to the event and stayed in a hotel for two days. The hotel was a small room and a bathroom. It cost $250 a night plus $50 a night to park the car. There really was no comparison to those two options that week.
I use RCI for all my trades and own one specific week in New Orleans, not a number of points. So I will reference all my tips based on trading weeks. If you own or are looking to own a points system, it will be slightly different, but the concepts will be the same.
Always buy your timeshare on the secondary market
Many people who were not good candidates to own a timeshare got talked into it by a slick salesman. They later realize their mistake and sell their units on the secondary market. Just like a new car loses its value when you drive it off the lot, so does a timeshare. They are not real estate investments that go up in value. They are really a membership in a group that provides great vacation housing. You should pay between $0 and $5,000 for your unit and never more.
Buy a lockout unit with a high trading value
A lockout unit is really two units in one.  You buy a two bedroom unit, but get to trade it as two, one bedroom units. Doing this automatically cuts your cost per week in half, since you buy one but trade for two. The location of the unit doesn't matter, but make sure the trading value of the unit is high.  My unit is a lockout that has 41 points if traded as a two bedroom unit. If I take advantage of the lockout and trade it as two one bedroom units, they are valued at 38 and 35 points.  Now my total trade value is 73 points instead of 41 points. Anything above 30 points is preferred.
Buy a place with low maintenance fees
The maintenance fees are what people tend to complain about the most. When I originally purchased my timeshare, the maintenance fee was $350 a year. Now, 25 years later, it has risen to $628 a year. But remember, that is for what is effectively two units in my case. Some places in Hawaii have maintenance fees of more the $2,000 a year. High maintenance fees do not make the unit better, or the vacation nicer, or make it easier to trade. High fees just take more money out of your wallet. Don't buy a unit with high maintenance fees.
My annual costs are as follows: $628 maintenance fee + $80 RCI membership = $708. I pay an additional $239 for each trade transaction. (I already own my unit so there are no purchase costs in my annual figure) Last year I traded my one week for 8 weeks of vacation. ($239 * 8) + $708 = $2,620. That fee spread out over 8 weeks is $327.50 a week or $46.79 per day. That is a super bargain to stay at a top notch resort.
Always trade it for maximum value
Never stay in your own unit. This is why you don't care where your unit is located. If you plan to use your purchased unit each year, you will not only grow tired of that location, but it is not an efficient use of your timeshare unit. If I were to stay in my lockout unit, I would get only one week of vacation each year. But if I trade it, and search for bargain trades, I can easily get 4-8 weeks of vacation from my one unit. Those extra 7 weeks did not come with an extra maintenance fee, or add to the purchase price. So the more weeks I get out of my unit, the lower the average cost per week becomes.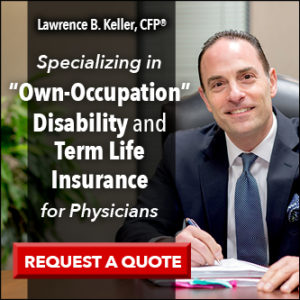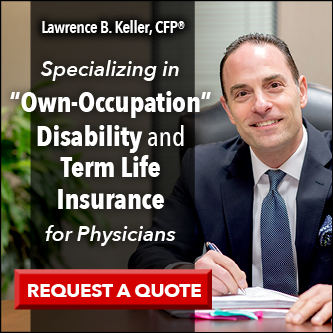 Deposit your unit early
You have the ability to trade your unit for a different timeshare that is available from one year before to two years after the week of the unit you own. That gives you a three year window in which to travel. You can deposit your week up to two years in advance. If you wait to deposit your week until the month before the week you own, you will not only lose a year of options, but the point value of your trade will decrease the closer you get to your week. Deposit your week 23 months ahead of its date. If you own the 3rd week in March 2020, for example, deposit it in April of 2018.  You can then make a trade for a unit between March, 2019 and March, 2022.
Make your plans a year in advance
Timeshare owners are constantly depositing their weeks and picking vacation weeks out of the pool. The farther ahead you plan your vacation, the more choices you will have available. As your vacation date gets closer, the options become fewer, because other timeshare owners have selected and booked their vacations from the pool. Last minute trades are available, but the selection is limited. The number of points needed to trade for these last minute units decrease the closer it gets to their start date. As a doctor, make the trade a year in advance. Then you can tell your coworkers, well in advance, when you will be on vacation, so they can make the necessary accommodations. Last minute is harder to arrange with your colleagues, unless of course you are retired. Planning well in advance also allows you to get airline deals and use frequent flyer miles to their fullest.
Find points bargains
Many units go on sale for various reasons. They might be building a new timeshare nearby and want to entice more people to see it and add another timeshare to their portfolio at full retail price. To get you there, these units might be available to trade for as low as 3 points per week. If I trade my 35 point unit for this 3 point unit, I still have 32 points left to trade. I could make 11 trades with my one unit if I only trade into 3 point units. I just did a search for units trading for 3 points or lower and found 137 resorts in 11 countries, with 5 in the United States. Become a bargain hunter and you will have more weeks than you can use. My single unit, locked off for 71 points, can trade for 23 weeks of vacation if I only make 3 point trades. I'm not quite that fugal, but I currently average 10 points per trade. That means I get about 7 weeks of timeshare vacations a year out of my single week of ownership. This ability to trade your week for points and get the leftovers back to trade again is a fairly recent change for RCI.
Be flexible regarding your destination and date
Don't get super specific as to the date and place you want to go. Pick an experience and a time frame. For example, if I search for a beach in a tropical area in January or February, I will find many options. (I found 544 resorts available today) If I search for Waikiki beach on January 15th, there might not be anything available. (In fact there were none today) You can't control what inventory is in the trading pool, but there is always several good locations to explore. Here's a chance to go to Cancun, Jamaica, the Bahamas or the Grand Cayman Islands which were all available today in addition to many others. It's a beach I'm after, and I can get a good one if I'm not particular.
Combine points
After you make trades, you will end up with leftover points that can be too small to get high value trades if you want one, like Hawaii. So you can combine all the little leftover points into one big number again. Combining your points will also add an additional year to your available travel time. So when I am down to 3, 8, and 6 points remaining to trade, combining them gives me 17 points. Or, better yet, I can combine them with my 35 point unit and have 52 points available to trade. I still pick up coins in the street when I see them and I don't let these scraps go to waste either.
Visit new places
Just because you have never heard of it, doesn't mean it won't make a great vacation spot. If there are several timeshares in an area, there is obviously something that is drawing people to that location. We have found some gems by booking vacations at timeshare locations with which we were unfamiliar. We had never heard of Big Bear Lake in southern California. It was available when we wanted to be in that area for an event. We discovered that's where all the people in LA go to get away from it all. It was a great place to spend a week. We would have never found it if we only looked for places that were familiar to us.
Take your friends and relatives
We have been on several vacations where we invited others to join us. Since we already have a timeshare booked that will accommodate additional people, we can invite others to join us with no additional cost to them. If your budget is tight, you could split the cost of the week with them, but then again if your budget is that tight, you probably shouldn't have a timeshare. You can get a place with 2 bedrooms and the couple that is joining you can have great accommodations as well as their own bathroom. Vacationing is fun with friends.
Link trades
Make trades that are back to back, increasing the length of your vacation. With all those extra weeks you have from finding resorts on sale, you can really have fun with this. We recently booked three weeks back to back. One in San Diego, followed by Palm Springs, and then on to Las Vegas. Each was a very different type of vacation and they were only a few hour's drive apart. We have also linked them to cruises. You can stay for a week in Southern Florida and explore the Everglades and then hop on a cruise ship that will take you through the Panama Canal and drop you off in LA. You can then do another timeshare in Southern California before heading home. That makes for a great month of travel.
Skip the sales pitch when you get there
Most of all, when you get to your destination, don't waste any of your vacation time going to the timeshare sales pitch. You will not be buying anything from them and you don't need the free gift. When they send you over to the guy who will give you a parking pass, he is also going to try to book you for a free gift in exchange for listening to a timeshare pitch. Just say no and go change into your swimsuit and hit the pool.
If you use these tips, and are among those who qualify to be a timeshare owner as I discussed last week, then you will have a great time with your timeshare travels, as well as saving you a fortune on all of your really nice vacation accommodations. After 25 years of using our timeshare, we are still enjoying it and consider it to be a bargain.
Get more great tips from my best selling book, A Guide to Loving Your Timeshare: How to get the Most for Your Money in Family Fun and Experiences.
Do you have any other good tips I've missed?