(My next book, The Doctors Guide to Real Estate Investing for Busy Professionals will go live on Amazon on October 11th)
Every week I run into a few articles that I feel are especially valuable, so each Monday I plan to share some of the best with you, my readers. I hope you find them helpful.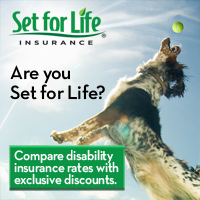 This week's favorites include how laughter can truly be the best medicine for Alzheimer's patients, 10 ways to slash S-Corp taxes, some interesting side gigs that use your medical degree, why it will make you happier to check your portfolio less often, and the importance of physician autonomy.
Happy reading!
Three of my family members have been diagnosed with Alzheimer's disease. It has been heartbreaking for me to watch two of them pass away, and the other one is fading fast. I was so happy to see my friend, comedian Dani Klein Modisett, featured in this Washington Post article titled, Comedians are being hired by the hour to help dementia patients. Their goal? 'A full belly laugh.' Her new business, Laughter on Call, pairs local comedians with Alzheimer's patients to brighten both of their days. We could all use a little more laughter, especially those shut in at memory care centers. My grandmothers would have loved this. Geriatric physicians should take special notice of this great idea.
Everyone wants to pay less taxes. Many of us have an S-Corp. If you are in private practice, or do any locums work, or own real estate, then you should be declared an S-Corp for tax purposes. The White Coat Investor has published a nice summary of 10 ways to slash S-Corp taxes. It was written by Alexis Gallati from Cerebral Tax Advisors. I have used 8 of these 10 ways myself and you should be doing them also. Don't pay more taxes than you are required to pay.
Some doctors are feeling the need to do something other than see patients. We have a vast amount of knowledge attained over the years so why not use it to generate nonclinical income. Passive Income MD gives us 4 unique side income opportunities using your medical degree. There are lots of ways to earn a buck if you have initials behind your name. If you need a few other ways check out The Doctors Guide to Smart Career Alternatives and Retirement.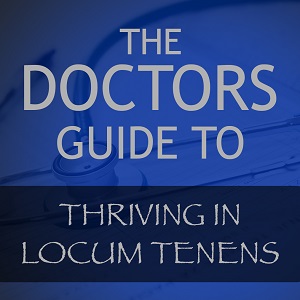 How often do you look at your investments? When I was young, it was every day. Now I know better and it is rarely. BCKrygowski let her husband write this time and he fills us in on Why you'll be happier if you only look at your portfolio every six months. I know I was happier, and had a lot more free time, when I started viewing my portfolio less often. My story is told here.
Burnout is rampant in our profession. I had times of it throughout my career. One big factor of burnout was discussed on KevinMD in an article written by Christina Dewey, MD called To Extinguish burnout, bring back physician autonomy. Too many people and organizations are controlling how we interface with our patients. It's about time we stop letting others dictate our every move. Time to take back control.
I hope you enjoy these articles as much as I did. I look forward to updating you again next week with a few more articles I find especially interesting.