Each week I run into a few articles that I feel are especially valuable. Every Monday I would like to share some of the best with you, my readers. I hope you find them helpful.
This week's favorites include forgiveness trumps bitterness in my life story (podcast), how to use a 529 college savings plan for generational wealth transfer, cultivating your mindset for financial success, five ways to start your financial independence journey, one doctor's venture into real estate investing, and a bonus television broadcast on how I began giving and paying off half a million in debt.
Happy reading!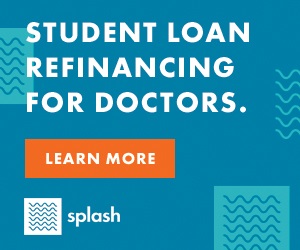 We start off with my most recent guest appearance in the Doctors & Dollars podcast. I discuss my bout with bitterness towards medicine that nearly ended my medical career almost twenty years ago and how I overcame the problem with forgiveness. You will find the link here.  
The 529 college savings plan is a great way to build a college fund by growing money without taxation. Starting when a child is a newborn and adding 18 years of tax-free growth is a great way to help pay for a child's future college expenses. Mad Money Monster walks us through this great tool in How to Use a 529 Plan as a Generational Wealth Transfer Tool. My kids have both graduated college, but the grandkids are beginning to arrive so I'm looking at this plan for them. Have you used a 529 college savings plan?
Most of success is found in truly wanting what you are after. Good Egg Investments shares with us How to Cultivate Your Mindset for Financial Success. I have found it really is a matter of mindset. You must be able to visualize yourself having completed a goal before you will be able to achieve it. If you can't see yourself accomplishing your goal, you will never put in the effort to bring about your dream(s). 
Starting is half done! Well maybe you won't be half done, but you can never complete anything until you start. And starting is usually the hardest part. Physician on FIRE  will help you get started if you simply read Five Ways to Get Started on Your Financial Independence Journey. I am loving my financial independence. My journey started clear back in medical school when I penciled out a plan to retire at age 50. I started working that plan with my first job as a surgical intern. You can reach financial independence too, but you must start your journey now.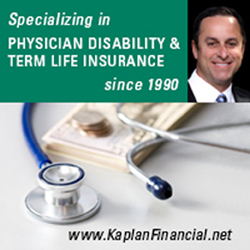 Many physicians dream of getting into real estate investing but are reluctant to take the first step. That was true for Dr. McFrugal as well. He shares how he started investing in My Venture Into Real Estate Investing.  When you decide to begin your real estate journey, start by reading The Doctors Guide to Real Estate Investing for Busy Professionals (Who Don't Think Real Estate is for Them). This book will give you the tools needed to buy your first property. When you are ready to set up your property as a rental get The Doctors Course on Automating Your Real Estate Investments so you can avoid making your rentals feel like a second job. 
As a bonus you can find the link to my recent television interview on the 700 club. My wife and I spent an entire day with a film crew from the 700 club to make this four-minute video on how I began giving and our journey to pay off half a million dollars of debt. You can click here to watch it.
I hope you enjoy these articles as much as I did. I look forward to updating you again next week with a few more articles I find especially interesting. If you read an especially good article, send me the link so I can share it with others.