Every week I run into a few articles that I feel are especially valuable, so each Monday I plan to share some of the best with you, my readers. I hope you find them helpful.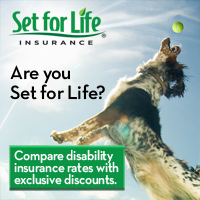 This week's favorites include: Reasons to have commercial real estate in your portfolio, A dozen dumb money mistakes doctors make, Ways to pay off your home mortgage quicker, Dealing with a constant complainer, Reasons we overspend.
Happy reading!
You all know I'm a big fan of real estate investing. In fact, I am retired from medicine and living on my real estate cash flow. This week XRAYVSN lays out many of the reasons I love real estate in his article Why Does Commercial Real Estate Belong in Your Portfolio. If you want some more great reasons, or you feel you just don't have time to own investment real estate, you will want to pick up my new book coming out in October, The Doctors Guide to Real Estate Investing for Busy Professionals. You are never too busy to own real estate investments. Be sure to sign up for my blog for notification of when the book is available.
Our lives are full of lots of mistakes. I know mine is. Wealthy Doc gives us A Dozen Dumb Money Mistakes Doctors Make. Number 6 is especially bad. I can think of a few more to add to the list, how about you? Have you made any of these? What is the biggest money mistake you ever made? I'm sure we could all use a few laughs, please share your money mistakes in the comments.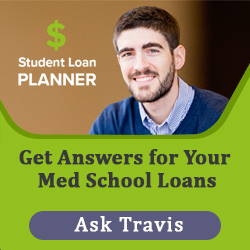 You all know I'm a big fan of becoming debt free. The last step in the process is usually paying off the home mortgage. I was happy to see The White Coat Investor publish his list of 10 Ways to Pay Off a Mortgage Quickly. We used method #4 to pay off our house early. I would highly recommend that you get rid of your mortgage burden as soon as possible. I'm sure glad I did. Our last house payment was in 2001. I explain how I did it in my book The Doctors Guide to Eliminating Debt. If you want to see what The White Coat Investor had to say about this book, you can read his review here. I'd love to hear if you have used or are using any of the 10 ways to pay off your home.
Do you get tired of hearing the same complaint from someone over and over again? And they never do anything to fix the problem, they just keep complaining. Well, I like what J. Money at Budgets are $exy had to say about dealing with these people in I Will Listen to your Complaints Twice. What a simple solution to an ongoing problem.
Most of us in America have a spending problem. We are a consumer country. Jean Chatzky put out a nice piece on Her Money, written by Sandy M Fernandez, on the 7 Reasons we Overspend (and how to Overcome Them). I'm certainly guilty of the first one on the list. Are you having issues with any of these causes of overspending? If so, that means you have the ability to correct the problem.
I hope you enjoy these articles as much as I did. I look forward to updating you again next week with a few more articles I find especially interesting.