Every week I find a few great articles I feel are especially valuable. Following are this week's best. I hope you find them as useful as I did.
This week's favorites include historical fiction book recommendations concerning medicine in the 1840's, advice for living a regret-free life, most seniors are only one crisis away from poverty, how planning ahead makes life simpler, and beyond instant gratification.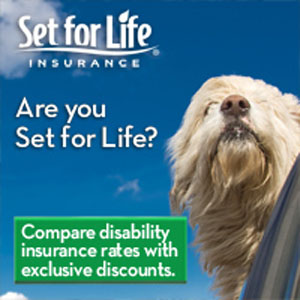 Happy reading!
I love reading historical fiction and I have just come across a new favorite. It's a series of books from Audrey Blake (actually a pseudonym for two authors, Jaima Fixsen and Regina Sirois) following the life of one young woman in the 1840's who wants to become a physician in a time when women were not allowed to be physicians. It is also right at the time of the development of ether which made complex surgery possible, and lead to many new medical developments. If you are looking for a good read this summer then this series is a must read. I'm so looking forward to reading the next book in the series, which I assume will be coming soon. The books are #1 The Girl in His Shadow, and #2 The Surgeon's Daughter. You won't be disappointed. 
And now a second book for those in the financial realm who want a deeper understanding of what makes us happy. Taking Stock: A Hospice Doctor's Advice on Financial Independence, Building Wealth, and Living a Regret-Free Life. This book explores the things that are more important than money. Dr. Jordan Grumet (Earn & Invest Podcast) is a hospice doctor who has spoken to many dying people about their regrets, what they wished they had done better and what made the most difference in their lives. This book will give you a new prospective on what really matters in life. 
My savings goal throughout life was to have enough money in the bank to live a comfortable life when I could no longer work. I think that is a common goal for most people. So why are so many people missing the mark? We are not following through with saving the money needed to meet this goal. A Dime Saved discusses this concern in Older Americans Are One Crisis Away from Being Plunged into Poverty. How are you doing in the savings category? If you are currently not saving enough to achieve your goal, what are you going to do about it?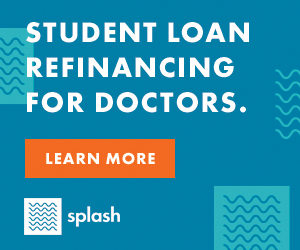 Do you plan ahead? Are you ready for the next crisis? How Much is that in Tacos had a recent event happen that was a reminder of the importance of planning ahead. This event is discussed in How Planning Ahead Makes Life So Much Easier. If you didn't plan well and find yourself in a financial crisis, pick up a copy of The Doctors Guide to Navigating a Financial Crisis so you can recover from your financial struggles. 
We are living in the have it now era. Everything is fast and available with the click of a mouse, or a push of a thumb. So what is that teaching us about life? FI Physician discusses this concept with Beyond Instant Gratification – Contentment and Discipline. There are no successful get fit quick schemes just as there are no successful get rich quick schemes. Great results take time and anything that takes time requires discipline. 
I hope you enjoy these articles as much as I did. I look forward to updating you again next week with a few more articles I find especially interesting. If you read an especially good article, send me the link so I can share it with others.