Every week I find a few great articles I feel are especially valuable. Following are this week's best. I hope you find them as useful as I did.
This week's favorites include: is the unsinkable medical profession about to sink like the Titanic; is $200,000 a good annual income; how to stop being broke; the everlasting time struggle between family and work; and the top five money regrets people have at the end of life.
Happy reading!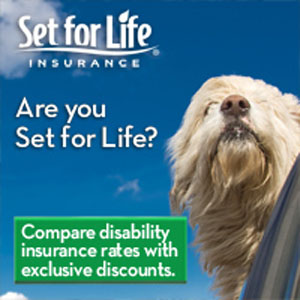 When the Titanic was launched it was the largest moving object in the world, and there was big talk about it being 'unsinkable'. We all know how that turned out. Is the business of medicine currently heading for an iceberg, and accelerating instead of changing course? Are doctors about to find themselves in icy water without enough life boats? This is the topic of a recent KevinMD article called The Titanic Sinking: A Metaphor for the Impending Collapse of Medicine. What do you think? Is medicine plodding ahead in the right direction?
Many physicians feel they don't make enough money to quickly pay off their student loans, buy a house, or live like they want; especially in a high cost of living area. But is their feeling of not making enough money justified? Of Dollars and Data looks at that question with Is 200k a Year Good? Seems like having an income 3X the national median would be enough to live a nice life. In fact, it is. What do you think? Is $200k enough for a nice life?
How is it possible to be broke on an $800k a year income? By spending $801k a year. But how do we get off the overspending merry-go-round, stop being broke at a high income, and become wealthy. Tucan Dream addresses this with How to Stop Being Broke: Change Your Money Mindset. If you can't picture yourself wealthy, wealth will be very hard to achieve. For me, I grew up in a middle class family yet I fully understood I could be anything I wanted. I had an abundance mindset, although I knew I wasn't there yet, it didn't matter since I would get there eventually.
We all wish we had more time. But we only get 24 hours each day. Everything must fit into that timeframe. Thus, The Everlasting Struggle for Balance Between Family and Work. This is the story Accidentally Retired tells on a recent Physician on FIRE guest post. But in reality, as they describe it, "the challenge in life is not just family vs. work. The real challenge in life is family vs. productivity vs. health vs. romance vs. friendship vs. money vs. fun.  It is you vs. everything." I sure felt like it was me vs. everything last week when the perfect storm made me so busy, I felt like a resident again. How is your balancing act going?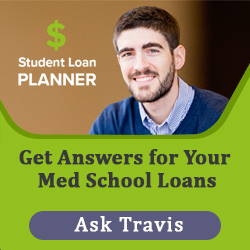 What do you think will be your biggest financial regret when you reach the end of your time on earth? Will you regret that you didn't make enough money? Will you regret that third car you bought? Will you regret a trip you didn't take? Will you regret dying with millions left over that you didn't spend? Dr Jordan Grumet (Doc G) discussed his book Taking Stock: A Hospice Doctor's Advice on Financial Independence, Building Wealth, and Living a Regret-Free Life with Jean Chatzky, and Her Money sums up The Top Five Money Regrets People Have Before They Die – and How to Avoid Them. Do you think there will be anything you regret? Maybe you should fix that right now.
I hope you enjoy these articles as much as I did. I look forward to updating you again next week with a few more articles I find especially interesting. If you read an especially good article, send me the link so I can share it with others.