Every week I find a few great articles I feel are especially valuable. Following are this week's best. I hope you find them as useful as I did.
This week's favorites include social media is destroying people's finances, realistic money saving tips, a novel way to teach your kids independence, what the SECURE Act 2.0 means to you, and reasons to become a locum tenens doctor.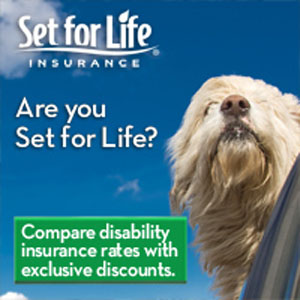 Happy reading!
Keeping up with the Joneses is a concept that is rarely helping us improve our financial situation. It becomes even harder if the Joneses are showing us everything they do on social media. Their great new car, the wow vacation to France, the new pool with a waterfall are all making us feel like we need to keep up or that our life is inadequate. The Joneses never mention they borrowed the money to do these things and are living pay-check to pay-check because of it. A Dime Saved discusses this problem with Social Media is Destroying Gen Z's Finances. This is not limited to Gen Z but probably makes a bigger impact on them. 
Sometimes the money saving tips I read are ridiculous. Yes they can save you money, but the cost of doing it is too high. Partners in FIRE has seen the same issue and offered some better solutions in Ten Realistic Money Saving Tips for Everyone. Number six on the list was a life changer at our house and we have kept it up for decades. 
It is always easier to do something myself than to let my kids do it to learn how. But if you want them to learn, you must let them do it. When my kids were going to be riding their bicycles to school, I let them lead the way and show me how they would get there. When we were at the airport, I sometimes asked them to get us to the gate of our connecting plane. USA Today published a story of Having Our Teenage Daughter Guide Us Through NYC on Our First Time There. What tasks have you let your kids do to figure out life? Don't let them figure this stuff out on their own. Give them chances to learn while you are there to help them.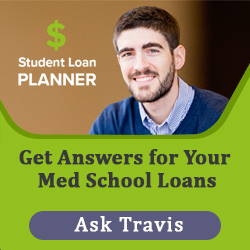 At the end of 2022 congress passed the SECURE Act 2.0. Since the Act is 400 pages long, it is unlikely any of the members of congress actually knows what the new law really says. If they don't know, then we don't either. Physician on FIRE published a recent post on The SECURE Act 2.0: Important Considerations for Physicians. My favorite provision changes to required minimum retirement plan distributions for me to age 75.  Since all my retirement funds are taxable on distribution, I will benefit from the delay. 
I spent the last three years of my practice doing locum tenens helping lone surgeons in rural practices get some time off. There are lots of advantages to doing locum tenens work. Locumstory shares with us Why Doctors Choose Locum Tenens and Why They Recommend it. If you are wanting to get started in Locum Tenens work I recommend you take my online video course on Thriving in Locum Tenens. Then you can learn from my experience instead of the school of hard knocks. 
I hope you enjoy these articles as much as I did. I look forward to updating you again next week with a few more articles I find especially interesting. If you read an especially good article, send me the link so I can share it with others.