Every week I find a few great articles I feel are especially valuable. Following are this week's best. I hope you find them as useful as I did.
This week's favorites include the keys to a successful retirement, being able to enjoy your retirement years, what does it take to retire right, how to loosen up and spend during retirement, and what's it like to be financially independent.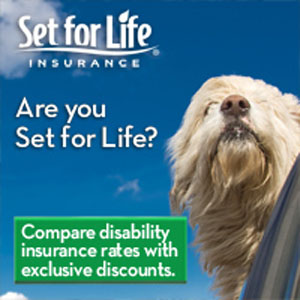 Happy reading!
I spent quite a bit of time thinking about and beginning to implement exactly what I would do after I retired from medicine. I wanted to continue to feel productive and thus this blog and a book series was born. My friend, Wealthy Doc, did a nice book review of Keys to a Successful Retirement by Frits Gilbert of The Retirement Manifesto.  I made a plan, like Frits suggests, before retiring and have never missed medicine. I suspect I would have been bored to death if I had not made a plan before I quit medicine. What is your plan? If you are not sure, read Keys to a Successful Retirement or for more info check out my retirement book, The Doctors Guide to Smart Career Alternatives and Retirement. 
Neither of my grandfathers had good health in their retirement. One worked until he died and the other retired in very poor health. What good is it to arrive at retirement with enough money to have a lot of fun, but lack the ability to do so? One of my grandfather's said when he was young he had the energy but not the money to have a great time. When he was older, he had the money but lacked the energy. Physicians should have the energy and the money from the start of their practice to have a great life throughout life's journey. The White Coat Investor helps with Functional Longevity: What Use is Retirement If You Can't Move and Think? Keep yourself in good shape and love your life throughout the years. 
We all want to retire the right way. Some people don't do it well; missing out on lots of great things that retirement can provide. Physician on FIRE shares with us some important tips from Jonathan Clements of Humble Dollar who paints a wonderful picture of How to Retire Right. I hope you get everything you dreamed of for your retirement.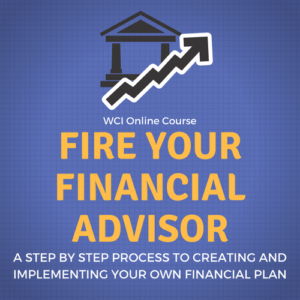 Most people reading my blog could be described as over savers. They will retire with plenty of money, but the problem that arises will be the fear of spending it. I went through this, and it took me several years to convince myself that I was not going to run out of money. Eventually, I began to loosen the purse strings and started spending and giving away more money. FI Physician addresses this issue with an article, Mindfulness and Money in Retirement. It is hard to shift from saving for the future to spending in the present after so many years of saving. 
If you want an inside look at my life and what it takes to become financially independent, then check out this interview I did on Conversations with Geoff.  This interview took place right after my latest book, A Guide to Loving Your Timeshare hit best seller status. It is nice to just sit down and talk sometimes. During the interview my second grandson was on the way. He is now a happy, healthy two month old. 
I hope you enjoy these articles as much as I did. I look forward to updating you again next week with a few more articles I find especially interesting. If you read an especially good article, send me the link so I can share it with others.