Each week I run into a few articles that I feel are especially valuable. Every Monday I would like to share some of the best with you, my readers. I hope you find them helpful.
This week's favorites include; managing Christmas expectations while teaching value to your kids, you don't need an attorney to review your employment contract, is working part time a good idea?, reasons why passive income beats active income, and a great example of the importance of sequence of returns on your retirement plan.
Happy reading!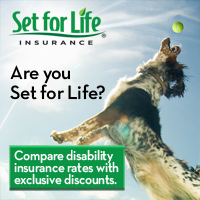 Christmas is a time of giving, but young children do not yet know the value of money or the cost of the gifts they receive. Has your child ever asked for a ridiculously expensive gift for Christmas, like a pony, not knowing that their request was absurd?  Melanie Brooks wrote a great article on Her Money titled Managing Christmas Expectations: How to Explain Value (and Values) to Kids. I struggled with this, not at Christmas time, but on vacation. My kids wanted that six-foot tall bear as a souvenir. My wife and I came up with a simple solution that solved the expensive souvenir requests for good. You can read about it in my article How to Teach Your Kids about Money on Vacation. 
All physicians need to negotiate their employment contracts. But do they really need an attorney to review it every time they get a new one? Look for Zebras says no in Don't Hire a Lawyer to Review Your Employment Contract. You are the best person to review your own contract, since only you know what is important to you, but if you are uncertain about something, seek help from someone more knowledgeable. I spent a full chapter on negotiating your contract in my book The Doctors Guide to Starting Your Practice/Career Right. Check it out for more details. A $300,000 a year contract that you use for 20 years is worth $6,000,000. It is worth getting it right.
Many physicians today are looking to work part time, but is that a good idea? There are definitely downsides to becoming a part time doc. Doc of All Tradez gives us his thoughts in Why Working Part-Time May Not Be a Good Idea. Interestingly, losing your skill by working less hours isn't mentioned, but is clearly an important factor. The more we do things, the better we are at doing them. I know after three years with my significant work hour reduction as a locums general surgeon, I was not as fast and fluid as when I worked full time.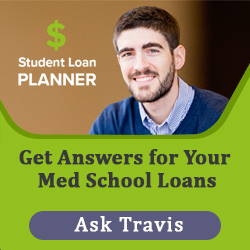 I think we can all agree we would prefer our income to be passive. Who wants to have to work for money if our income could flow in effortlessly? The Debt Free Doctor spells it all out in Why Passive Income Beats Active Income. I have both and passive is the clear winner. When you are ready to acquire passive income check out The Doctors Guide to Real Estate Investing for Busy Professionals. And if your real estate investment seem like a second job, then get my course The Doctors Course to Automating Your Real Estate Investments. There is no reason a rental property needs to be a lot of work, unless that is what you want.
If you are relying on the stock market to provide your retirement income, then sequence of returns could pose a problem for you. If you are like me, and don't depend on the stock market for your retirement income, then it has less effect. Budgets are Sexy provides a very nice summary of how this plays out in Sequence of Returns Risk – Why You Should Care. Since you have no way to control or predict the sequence of returns, it is really just an academic exercise, but one you need to consider when planning for retirement. 
I hope you enjoy these articles as much as I did. I look forward to updating you again next week with a few more articles I find especially interesting. If you read an especially good article, send me the link so I can share it with others.