Every week I find a few great articles I feel are especially valuable. Following are this week's best. I hope you find them as useful as I did.
This week's favorites include pay off debt vs invest, how much does it take to be happy in retirement, nurse practitioners have worse outcomes at a higher cost, life's not about retirement, and a joyful retirement is a grateful one.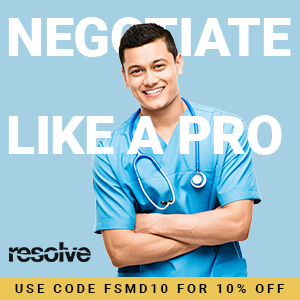 Happy reading!
Time and again I am asked if it is better to pay off debt or invest. Usually, it is a win either way. Pick one or the other or do both, but don't agonize over the decision. Act and then go play with your kids. The Loonie Doctor adds some information to help those who are agonizing about this question with his article Pay Debt vs Invest. I did both by maxing out my retirement plans and using the remainder to accelerate getting out of debt. Then again, if you just stop borrowing money, you will automatically become debt free.
With all the talk of how much money one needs to retire, I was surprised to hear that the happiest retirees have at least $500k in liquid assets. That is way less than the $5M that some gurus state is needed as a minimum to retire. In fact very few retirees have $5M in liquid assets. But how can you be happy on such a small amount? Slightly Early Retirement analyzes this data in How Much Money. An interesting point is to understand the difference between what people who haven't retired think they need vs what the people who have actually retired know they needed.
A three-year study of using independent nurse practitioners in the emergency department shows hiring a lower-level practitioner for less money does not save money, and the patient outcomes are not as good as when physicians are used. The study was discussed by the AMA in Three Year Study of NPs in the ED: Worse Outcomes, Higher Costs. It is no surprise that physicians with 10,000 – 16,000 hours of clinical training will outperform nurse practitioners who only have 500-720 hours of clinical training. Twenty times more training produces better results.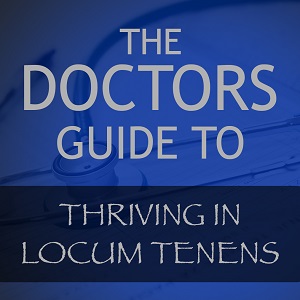 Have you ever fallen into the rut of thinking life starts after you retire? Many people fall into that line of thinking. "I'll travel after I'm retired." "I'll have more time for my kids after I retire." "I'll learn to play the piano after I retire." News flash, LIFE IS HAPPENING RIGHT NOW so don't wait until after you retire to begin enjoying it! Retire Before Dad has learned this lesson and shares it with us in It's Not About Retirement Anymore. This is one of the most important lessons I teach in my High Performance Coaching Program, live your life now. High performance is not only for your work, but for your home life as well. Now is always the right time to create a happy home life.
Do you want to make your retirement joyful, then start practicing gratitude. This concept also pertains to making your preretirement life joyful. Gratitude produces greater happiness. It helps us feel more positive, delight in good experiences, better deal with adversity, build strong relationships, and improves our overall health. The FI Physician discusses it in A Joyful Retirement is a Grateful One. Consider starting every day by asking yourself What Am I Thankful For? Then send me a note and tell me how this one question is changing your life.
I hope you enjoy these articles as much as I did. I look forward to updating you again next week with a few more articles I find especially interesting. If you read an especially good article, send me the link so I can share it with others.