(There are only two days left to sign up for the White Coat Investor's Physician Wellness and Financial Literacy Conference on February 9-12, 2022 and still receive the great swag bag which includes the key note speakers' books. (A great way to spend some last minute CME funds.) You also don't want to miss my two lectures at the conference. Click the above link to sign up today and get your swag bag bonus. This is a hybrid conference, available both in person and virtual. Hope to see you there.)
Every week I find a few great articles I feel are especially valuable. Following are this week's best. I hope you find them as useful as I did.
This week's favorites include adopting a child, lessons learned from coming out of retirement, moves to keep you out of the poorhouse during retirement, a collection of articles about pursuing FIRE, and a list of great financial books to read.
Happy reading!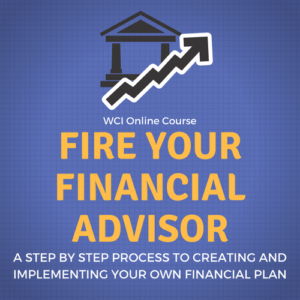 Are you thinking about adopting a child? Sounds like a great way to help children who are not presently blessed with present parents. Budgets Are Sexy spells out for us some issues from their personal experience with the adoption process, as well as the foster parent program. Even if you are not going to adopt or become a foster parent, you will learn how to respond to your friends who do. 
Many in the retirement community worry about their ability to go back to work if they made a mistake in retiring. Can I return, will I remember how to do everything, can I handle an alarm clock again…. Physician on Fire share with us a story of how one person (my wife) comes out of retirement to help out with a short term need and the Five Lessons the Family Learned from Un-retirement.  I was especially motivated by the third lesson. If you are about to retire, don't do so before you read The Doctors Guide to Smart Career Alternative and Retirement.
One of my biggest worries before I retired was whether I had enough money to last the rest of my life. This question keeps a lot of people working longer than they need to work. It turns out I have plenty of money and could have retired sooner. Suzy Orman tackled this question in this article on Five Moves to Keep You Out of the Poorhouse in Retirement. This appeared on Yahoo News. Make sure to follow Suzy's advice by making all the right moves before you pull the trigger. 
FIRE (Financial Independence, Retire Early) has become a very popular discussion topic. XrayVsn has compiled a group of his favorite articles on this topic in his Grand Rounds series titled Moth to Flame. After you read these articles, see if you can guess which one is my favorite.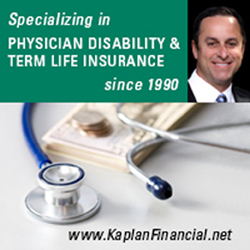 If you are looking for a financial book to read, this is your lucky day. The White Coat Investor has updated his list of favorite financial books. I was glad to see at least one of my books made it onto his list, but it's no surprise that all of his books made the list. You will definitely find enticing reading material on this list. Maybe you can even give your loved ones some Christmas gift suggestions from this list.
I hope you enjoy these articles as much as I did. I look forward to updating you again next week with a few more articles I find especially interesting. If you read an especially good article, send me the link so I can share it with others.