Each week I run into a few articles that I feel are especially valuable. Every Monday I would like to share some of the best with you, my readers. I hope you find them helpful.
This week's favorites include how the pandemic is pushing physicians into retirement, one doctor's mid-life crisis, is it safe to have a Thanksgiving dinner with family, the ultimate money saving challenge, and what you should know about the qualified business income deduction.
Happy reading!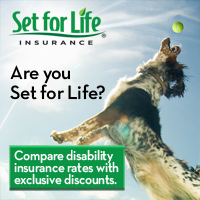 The life of a physician was tough enough before the pandemic. Now many physicians find themselves with fewer patients, less income, and a greater personal health risk. Others are pushed to the brink with work overload as they are on the front lines of the pandemic. With the decrease in elective medicine, many hospital systems have been letting physicians go. For the first time in our generation, physicians are discovering their job is not as secure as it would seem. Doctors Are Calling It Quits Under Stress of the Pandemic was a recent article by Reed Abelson for The New York Times that sums up our situation. If you are ready to walk away from medicine, don't do it before you read The Doctors Guide to Smart Career Alternatives and Retirement. If you are in a personal financial crisis because of a job loss, please pick up a copy of The Doctors Guide to Navigating a Financial Crisis and get your life back. I feel your pain. We are all in this together.
What sparks a mid-life crisis? The thought of where do I go from here? Is this all life has to offer? I'm not as young as I used to be? The Darwinian Doctor takes us through his thoughts in FIRE: My Mid-Life Crisis. I think we all go through periods of introspection and sometimes we find an answer and sometimes we don't. When I bought a sports car at age 40, many people were asking me about my mid-life crisis. I wasn't having a mid-life crisis, I was celebrating becoming debt free. I bought the car with cash, 3 months after paying off our home mortgage when my wife could no longer say "are we debt free yet?" There was no longer any excuse for why I could not have a sports car just for the fun of it. Have you experienced a mid-life crisis? If so, what did you do?
Yes, being separated during the pandemic is getting old, so you want to have the family together for Thanksgiving. But is that a good idea? Paying for your student loans is getting old, but it doesn't mean you can stop making the payments. The same is true for the pandemic. We can't stop behaving well (some have not even started behaving like there is a pandemic) just because it is Thanksgiving. KevinMD published a good answer to this from Dr. Allison Ashford in the article Is it safe to see family over Thanksgiving? This year, for the first time, we will not be having our big get together with extended family for Thanksgiving. I hope you stay safe as well.
For some people, getting into the habit of saving money is difficult and just doesn't seem to happen. The Finance Twins have made it a little bit easier with their Ultimate Money Saving Challenge. They give you several options to turn saving into a game of sorts. If you struggle with saving money, this may open up a new opportunity for you to succeed.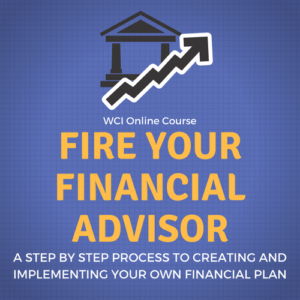 The Tax Cuts and Jobs Act of 2017 introduced the Qualified Business Income (QBI) deduction, which has become a source of confusion. The Physician on FIRE has been taking this deduction for three years and has some wisdom to pass on in his Ten Things You Should Know About the 20% QBI Deduction (Section 199A). I have enjoyed this deduction as well. This does point out one bad thing about the IRS rules; you only get the deductions you know to ask for. Are you utilizing this powerful deduction?
I hope you enjoy these articles as much as I did. I look forward to updating you again next week with a few more articles I find especially interesting. If you read an especially good article, send me the link so I can share it with others.