Every week I find a few great articles I feel are especially valuable. Following are this week's best. I hope you find them as useful as I did.
This week's favorites include a sneak peek at my two lectures for WCICON22 in February, health insurance options for those who are self-employed or retired, a collection of great real estate investing articles, how to change your holiday gift giving, and why healthcare workers are quitting in droves.
Happy reading!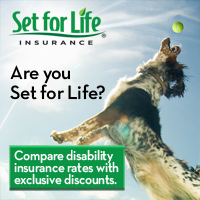 Next February I will be delivering two lectures at the White Coat Investor's Wellness and Financial Literacy Conference. In this week's WCI podcast, near the end, Dr. Dahle interviews me about what I will be discussing in my lectures. You can either read it in the blog transcript How to Reduce Your Investment Taxes – Podcast #237, or listen to the podcast by clicking play on the podcast section in the blog transcript. You can also sign up to attend this Feb 9-12 conference in person or virtually by clicking here. I will be speaking about your greatest investment: Time with Your Family, and Implementing Systems in Your Active Real Estate Investments. 
Everyone who is retiring or self-employed seems to worry about how they will get health insurance they can afford, which is usually one of the most expensive line items in their budget. The Dragons on FIRE provide a very nice summary of all the options in their article Early Retirement Health Insurance Options. When I retired in my 50s, I initially had COBRA, then a private insurance; now we have a health sharing plan. Whatever you do, just remember this is only one line item in your budget, it is not the reason you can't retire. For more retirement tips get The Doctors Guide to Smart Career Alternatives and Retirement. 
Most people don't fully recognize the benefits of real estate investing. XrayVsn has a way to help you understand with his collection of great real estate articles titled Grand Rounds: Let's Get Real (Estate). If you need more information on how to get started in real estate as a busy professional, get a copy of The Doctors Guide to Real Estate Investing for Busy Professionals (Who Don't Think Real Estate is for Them). 
As we get older, it becomes harder to find a gift that the other person will enjoy. Finding a gift to give a little kid is much easier. Maybe this year, with all the supply chain issues, is a good time to change up how your family gives gifts at Christmas. Our family has tried several different ways: Giving only to the people under 18, drawing names with a price limit, and drawing names with the requirement the gifts be handmade. Our Next Life shares more ideas for changing up our giving this year with Supply Chain Issues Provide the Perfect Excuse to Change Your Holiday Gift-Giving. Hope you have a great holiday season.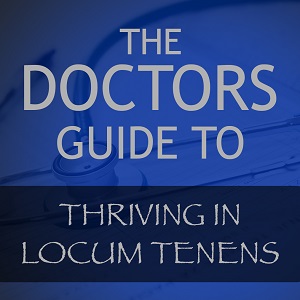 The pandemic has been very hard on all the front line healthcare workers. Those in areas where their hospital was overrun with critical and dying patients were hit the hardest. Second were those whose elective practice came to a halt due to hospitals being full. The Atlantic published an article detailing a mass exodus from the health fields titled Why Healthcare Workers are Quitting in Droves. I was very fortunate to have retired from medicine several years before this pandemic. I even considered returning to medicine to help out, but I had been out of medicine too long to return without taking retraining courses. I am thankful for never having to practice medicine during a pandemic. 
I hope you enjoy these articles as much as I did. I look forward to updating you again next week with a few more articles I find especially interesting. If you read an especially good article, send me the link so I can share it with others.