Every week I find a few great articles I feel are especially valuable. Following are this week's best. I hope you find them as useful as I did.
This week's favorites include electric cars are not so good for long road trips, best coupon apps, your goals should evolve as you do, should you lease or own your medical practice office, and the amount Americans have saved at each age.
Happy reading!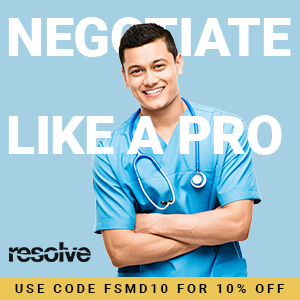 I am currently thinking about replacing one of my cars. Although electric vehicles have come up in conversation, they are not great for long distance travel. Electric cars shine best when running around town. I stumbled across this article on MSN, that was printed originally on The Telegraph, about what happens when you try to take an electric vehicle on a long road trip. I was not surprised by the results. If you are thinking about an electric vehicle, read A Road Trip in an Electric Car Sounds Superb – Until You Add Up the Numbers. I still prefer a gas engine for a long trip.
Everyone loves getting a bargain, thus the popularity of coupons. Since coupons are everywhere and can become difficult to keep track of, coupon apps were born. Her Money shares with us The Best Couponing Apps for 2023. These are promising to save both time and money. 
Are you the same person you were when you were in college? Do you still want the same things out of life you did back then? Would you expect your dreams and goals to be different when you are 60 than they were when you were 25? Sometimes we forget this concept of change when it comes to our dreams and goals, and we become trapped by an outdated goal. The Darwinian Doctor experienced this firsthand when he recently made a huge life change and discovered some of his old goals no longer apply. Don't be a Prisoner of your Former Self describes his journey of self-realization.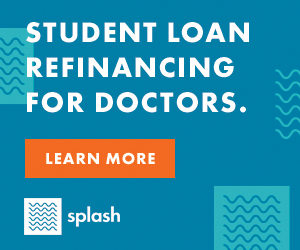 When it comes to renting vs owning there is one rule that rules them all; if you need it short term, rent it, if you need it long term, own it. The White Coat Investor helps out with listing the pros and cons of renting and owning a medical building for your own practice. This only pertains to those who own their own practice. If you are owned by someone else (W-2 employed physician), you likely will not be offered this option because the person who owns you will want all the benefits of also owning the real estate you practice in. Those who are in private practice should read Should You Lease or Own the Real Estate for Your Medical Practice? During my practice, my partners and I owned our medical office building in a separate company and our medical practice rented from us. Our rent payment to ourselves shifted some of our income from active to passive and was taxed more favorably.
Do you have enough savings? Will your savings take care of you for the rest of your life? How does your savings stack up against other people your age? I was surprised to learn that the median amount saved by a person my age (I am 60) would not pay the property tax bill due this month on my home. If I was a median saver, I would be in trouble. Market Watch shares with us Exactly How Much Americans Have in Savings at Every Age. How do you stack up?
I hope you enjoy these articles as much as I did. I look forward to updating you again next week with a few more articles I find especially interesting. If you read an especially good article, send me the link so I can share it with others.