Every week I find a few great articles I feel are especially valuable. Following are this week's best. I hope you find them as useful as I did.
This week's favorites include how to think about debt, my recent guest appearance on the Changed Physician Podcast, a FIRE-minded approach to life insurance, simple – stress free investing, and a roundup of great retirement articles.
Happy reading!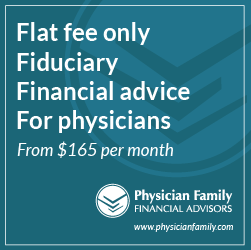 Debt is a real hot button for me. In fact, it was the topic of the second book I published, The Doctors Guide to Eliminating Debt, which became an award winning/best seller. I wrote it because I thought too many doctors were living a life less enjoyable than they could be living because of the high debt burden they carry. As I described in the book, they often suffered from Debtabetic Neuropathy. The White Coat Investor shares his thoughts on debt in How to Think About Debt. This is a great summary of the pros and cons of debt. Be forewarned, it is a very long article, but it is packed with useful information.
Everyone's goals change over time, but the plan I laid out in medical school to be financially independent by age 50 never changed. I tell my story on The Changed Physician Podcast. We cover my original plan, how it worked out, and my decision to retire. You can listen to the podcast HERE. Or watch it on YouTube HERE. Based on this podcast, the hosts recorded a companion podcast where they dissected what I had to say and explained how it influenced them. Listen HERE or watch it HERE.
If you need to work for a living and you have dependents, then you need life insurance. But how much and what kind? The Physician Philosopher published an article penned by The Physician on FIRE titled A FIRE-Minded Approach to Life Insurance which will help solve this dilemma. If after reading the article, you are not sure how much life insurance you need, check out my article on Calculating the Right Amount of Life Insurance.
For some, investing is a very stress filled endeavor. They don't know what to do and so by default they do nothing. Others have realized investing is not that tough and do it the easy way. The Prudent Plastic Surgeon fills us in on his investment journey and has found Stress Free Stock Market Investing is Easier Than it Seems. He is right, investing can be super simple and very easy to do. Someone just needed to show you how.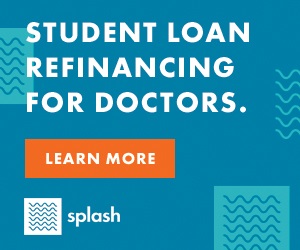 Retirement may seem so far away, but it is closer than you realize. Think about how many Christmases you have left before you retire. XRAYVSN put together a group of articles on physician retirement that you should check out no matter how far away your retirement date might seem. It is from his Grand Rounds series and is titled Do Not Go Gentle Into The Good Night.
I hope you enjoy these articles as much as I did. I look forward to updating you again next week with a few more articles I find especially interesting. If you read an especially good article, send me the link so I can share it with others.