(Don't miss my presentation and Q&A session on Real Estate Investing for Busy Professionals tomorrow with Multi-Family-U. Sign up to join us for free advice on regaining control of your practice.)
Every week I find a few great articles I feel are especially valuable. Following are this week's best. I hope you find them as useful as I did.
This week's favorites include the importance of finding your why, a six figure loss on an employment contract, making planned gifts before death, how to live a rich life, and the best times to use Roth instead of traditional retirement accounts.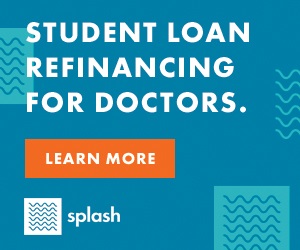 Happy reading!
One of the most important high performance habits is to find your why. If you have a firm grasp on why you are doing something or chasing a particular goal, then when times get tough, you will be able to continue. Why are you a physician? If you have this in your back pocket, then the bad days can be endured. Entrepreneur shares with us why when Jimmy Fallon found his 'why' it changed everything. Thing about your why, write it down, and look at it frequently to remind yourself the reason this is so important. If you can't find your why, contact me about my coaching program and we will find it together. 
Contracts have a binding effect and long term consequences. Getting it right out of the gate is very important to the working relationship. That is why I devoted an entire chapter in The Doctors Guide to Starting Your Practice/Career Right to contract negotiations. A newly graduated resident knows nothing of this and is expected to sign one for their first job. Physician on Fire shares with us one doctor's Hundred Grand Loss on an Employment Contract. Don't make the same mistake. 
As I age, and my wife's and my parents age, we have begun thinking about estate taxes and how to avoid them. Oregon has a $1M limit before estate taxes start and the federal limit is over 10x that. What should be considered when gifting money to lower an eventual estate? Get Rich Slowly addresses that with Drama in Real Life: Making Planned Gifts Before Death. Have you started this or been a recipient of this concept to reduce an estate for tax purposes?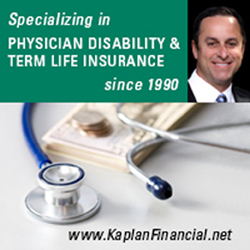 As I transitioned from working and saving, to living off my savings and spending, I had a hard time spending money on things I loved. It took several years for me to loosen up and realize, as my net worth kept growing, that it is OK to spend my money now. I Will Teach You to be Rich shares with us How to Live a Rich Life. You don't have to be rich to live a rich life. It is all about spending on the things that really make you happy. What makes you happy?
When I started investing, there were no Roth retirement accounts. So I amassed a large chunk of traditional IRA money. Now that I am retired, there comes a question of whether or not I should do Roth conversions as I have no Roth money at all. FIPhysician helps us out with this issue in Tax Rate Arbitrage – To Roth of not to Roth. Have you been doing any Roth conversions? 
I hope you enjoy these articles as much as I did. I look forward to updating you again next week with a few more articles I find especially interesting. If you read an especially good article, send me the link so I can share it with others.