(Today's guest post comes from a regular reader, Stacy B Miller. Stacy experienced a problem in lending to a friend as I suspect we all have. I hope her story helps you make a decision about lending/borrowing arrangements with your friends/relatives in the future.)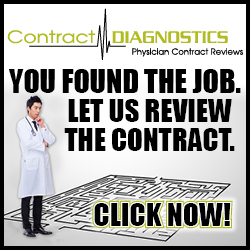 When we face financial problems, there are many ways to solve them and restore our mental peace. We can take out a personal loan from a financial institution, enroll in a credit counseling program or borrow from our friends and family. Obviously, the easiest option is to seek financial help from a friend or relative, but is it a sensible option? Not really.
Here are a few consequences of borrowing money from friends and relatives. I bet when you come to know them, you will think twice before entering into this relationship straining deal.
Your friendship ends when you borrow money
Money is one reason many relationships have ended on a sour note. Let me share my personal experience. Two years back, a close friend of mine was in a financial crisis. Her mom was not well. She was hospitalized for several days and had to undergo two major operations. She needed money desperately. She called me one day and asked if I could sell her gold jewelry to cover these medical expenses. The amount was huge. Medical insurance covered only 60% of the cost and the rest she had to pay out of her own pocket.
I decided to help her out. I loaned her the remaining 40% of the hospital bill to save her mom's life. I didn't expect her to return my money right away since she was going through a lot at the moment. Her mom recovered gradually but my friend lost her job due to too much time away from work helping her mother.
My friend started tutoring students after her mom returned home. It helped her bring in enough income to survive. I was happy for her. Gradually, her financial situation improved. Then she began taking 3-4 trips a year with her mom's money but didn't pay a penny to me. I kept mum just for the sake of our friendship. But when she didn't make any effort to pay anything, even after 2.5 years, in spite of her frequent vacations, I lost my temper.
When I asked her to repay the loan, she gave me yet another sob story. She said, "Stacy, I know you have waited for a long time. But I don't have the money. I'd have to sell my jewelry to pay off the debt. I can't ask mom to give me money since that would hurt my self-pride".
I was flabbergasted. I was angry, frustrated, and irritated. In fact, our friendship ended on that very day. I was done with her excuses.
Your bond with the family members can break down
When you're in financial difficulty, you feel tense and judged. When you take out a personal loan from a family member, you feel defensive about your actions. Your family members judge you every moment just because you have taken out a loan from them. Suppose, you decide to go for a short trip over the weekend. Your family members may feel that it's an unnecessary expense, and this can lead to a major fight. You may argue that a short trip wouldn't make a big difference. Plus, you have saved money for it. Your family member can remark that "You should be paying your debt to me before going on weekend trips". Such words hurt a lot. They bring down your morale and ruin your relationship with your family members.
A bank won't pester you about your spending habits. A bank won't discourage you from buying designer accessories or going out to dinner. Lenders are not bothered with your spending habits. As long as you make the monthly payments, they are content. Friends and relatives are not as impartial as the bank.
Lack of clarity can lead to misunderstandings
One of the benefits of taking out a loan from a friend is they don't require legal documentation. But this benefit actually becomes a major disadvantage when the lender and borrower have different expectations.
Suppose you borrow money from a friend to set up a business. Now your friend may assume that she will have a stake in your company or a voice in business dealings. On the other hand, you assume that it's okay to miss monthly payments. After all, the lender is a friend. So she will understand your situation. This may cause misunderstandings.
If you really want to borrow from a friend or relative, document the loan terms and conditions on a proper loan agreement. You can consult a business attorney for this. The attorney can outline the repayment terms, interest rates, and late fees on a promissory note. Additionally, the promissory note should specify what may happen if the business collapses in the future.
It can lead to an awkward situation
Despite outward appearance, your friend may not be as financially affluent as you think. Just because your friend wears designer clothes, doesn't mean she has enough savings to lend you money. This can create an awkward situation for both of you. Your friend has to explain why she can't lend you money and deny your request. This may make you both feel bad.
Conclusion
Taking out a personal loan from a friends or relative may seem like the easy option, but it can lead to serious troubles. You can lose your relationship forever. Also, this may not solve the underlying problem that got you into trouble in the first place. Consider seeking financial advice from a credit counselor before taking this dangerous step. A good credit counselor can suggest various ways to solve your financial problems. He can suggest money saving tips, budgeting techniques, ways to avoid overspending, and help you get back on the right financial track. Consider family and friends as your last option to solve your financial problems, since it may create more problems than is solves.
Editor's note: I have made personal loans to friends/relatives in need on three occasions. Two of them made their first payment with checks that bounced and then made no other payments. The other never made a payment. One did contact me four years later wanting to square up. He asked what he owed me. When I gave him the figure, with the interest compounded that he agree on, I never heard from him again. He did have a nice new boat by then that cost way more than he owed me. I have lost 100% of the friend/relatives that I "helped" by loaning money. They never contact me anymore. What has been your experience? Did it go well? Would you do it again?
If debt is becoming a problem in your life, pick up a copy of my book, The Doctors Guide to Eliminating Debt or contact me for a one-on–one financial makeover.
Stacy B Miller is an established member in FICO forums and participates there to eliminate the stigma of debt and show readers the best options for handling their own debt. You can connect with her on her Facebook and Twitter sites.